Interview with
Yuzdzhan Turgaev
3 years ago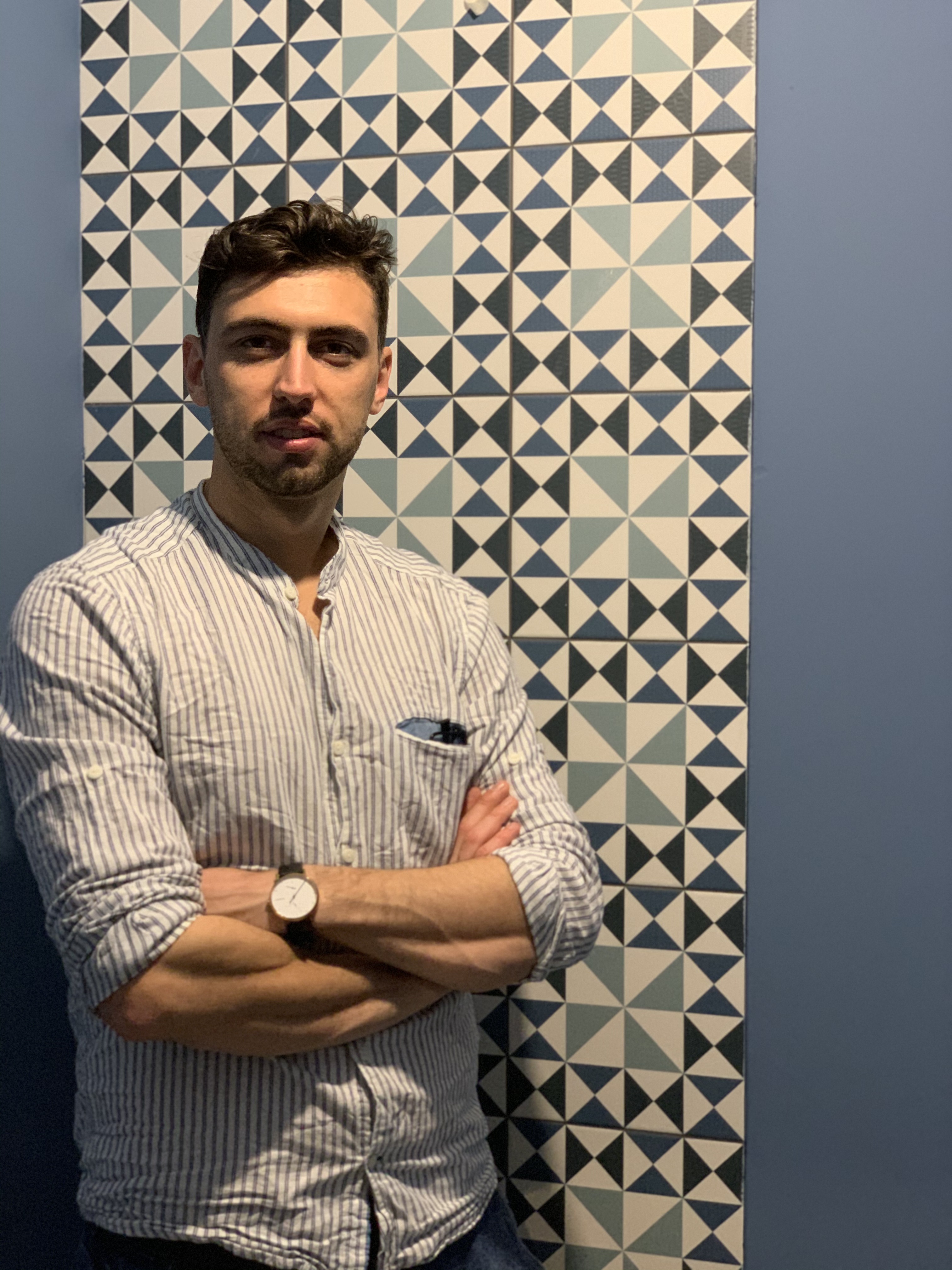 I will consider keeping the healthy routine I have now, It keeps me more focused during the day
Yuzdzhan is an architect - he helps people get their dreams true in a particular piece of land or space. He is a part of a small studio of four architects mainly outsourcing for an architectural company in Florida, USA. They love to design residential buildings around the Miami coast, so they do their best to draw and visualize every single idea from a single 2D line to 3D rendering showing the future house.
---
A few words about yourself?
I am 28 old and I work as an architect, currently from home due to the pandemic. I usually work 5 days a week Monday-Friday around 8-9 hours a day, but I often have additional productive hours on Saturday and Sunday. In my free time, I prefer playing football and tennis and also meeting with friends.
Do you usually work remotely or only due to the pandemic?
Usually, I work in an office, but due to the pandemic, I prefer to stay and work from home.
When did you start and what challenges did you face in the beginning?
Well, I've started working from home in the first week of the pandemic. I think I didn't face any challenges working from home because in the same week I moved to my new apartment so combining new living space with a home office is a real pleasure for me.
What are your pros and cons of remote work?
I think the biggest pros is that you can freely organize your daily routine without wasting time on traffic, parking and also you save money from eating out and you can prepare your breakfast/lunch at home. The cons for sure lack of face to face dialogue with friends or colleagues.
What is your workspace setup?
I work from my living room, around my desk I have a computer which is my main tool supported by laptop and tablet. To be honest I use my TV too for some music or podcasts while I'm working.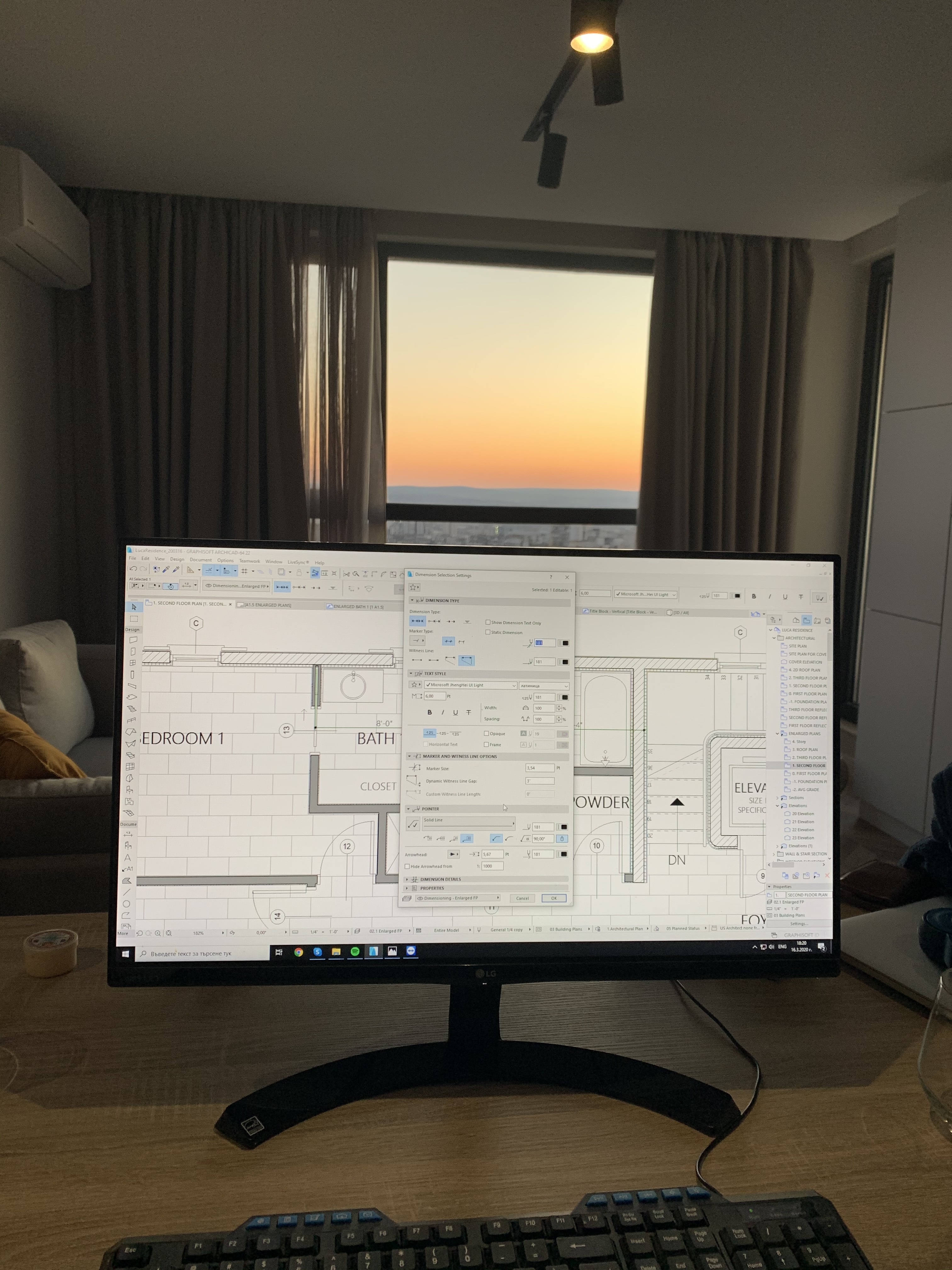 What is your typical day like?
Usually, my day starts at 7 or 7:30 am. I prefer t drink my coffee while I'm reading articles about architecture so I can be creative during the day because in architecture we face a lot of challenges and I want to be informed about materials, structures, different types of design. Then I start working on my daily tasks and finishing with a High-Intensity Interval Training (HIIT) in the evening.
How do you stay focused and healthy?
At home, I have a lot of distractions like PlayStation, Netflix, a very comfortable sofa and the bedroom is nearby too.
Strangely, since I've started working from home I am more focused than ever.
That's maybe because I'm not in a rush and I have time to prepare my daily meals which are more healthy than before, and of course I have more time for reading.
What collaboration and communication tools do you use?
Skype and phone calls
Instant or asynchronous communication?
Instant.
Would you change anything in your regular working routine once the pandemic is over?
Well, I will consider keeping the healthy routine I have now, It keeps me more focused during the day.
What is the funniest place where you've had to get your laptop open?
For sure It's not in the toilet :D
No-pants, pajamas or regular clothing?
It's a sensational feeling combining pajamas and regular clothing while you design an oceanside home with banana palms entry.
---