Interview with
Vladimir Vasilev
3 years ago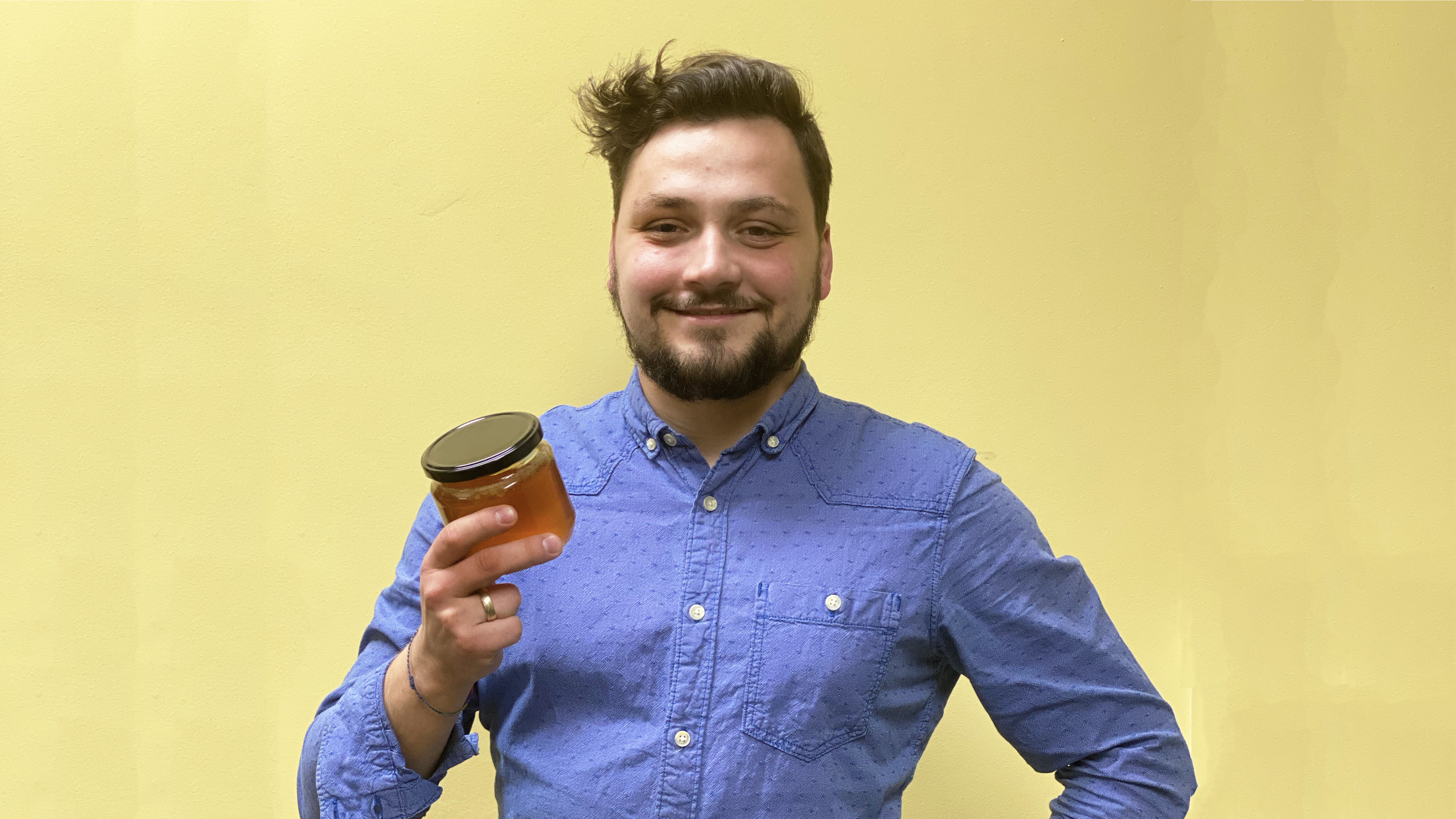 You need to train yourself in the art of self-discipline
Vladimir describes himself as an Opportunity Creator. He is an entrepreneur and business development expert. Most of his life he has been giving life to ideas that he finds meaningful and interesting. Currently, he's part of the Pollenity team and he is developing the business strategy for their products and services.
Pollenity is an IoT tech company developing smart solutions for beekeepers around the world. Their mission is to create new ways of communication between nature and humankind in order to understand the fascinating world of honeybees. Recently, they have started a business service for beekeepers called "Истински мед (Real Honey)" to support Bulgarian beekeepers in their commercial activities. Their main program is called "Adopt a hive" and it gives the opportunity for everyone to support the cause of bees and receive real and delicious honey in return.
Learn more about Pollenity.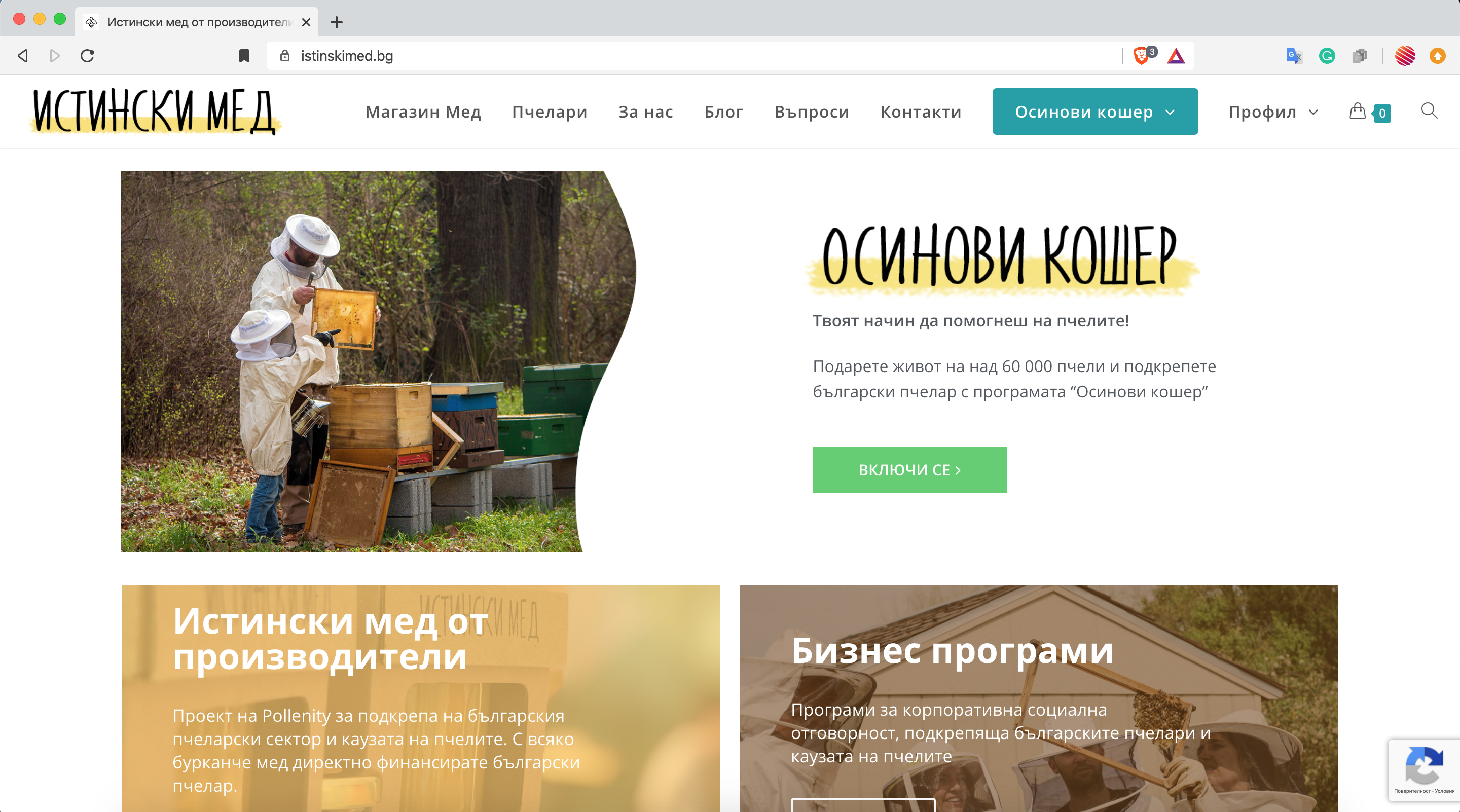 A few words about yourself?
I'm a creative person. Developing new things is what I do best. No matter if it is a business, a product or a design. I love doing a little bit of everything and I'm making graphic design, marketing strategies, product development as well as social media posts. I don't frame myself in a single profession. I'm just a creator.
Do you usually work remotely or only due to the pandemic?
As an entrepreneur, I have always been working from home more or less. I'm used to moving my work wherever I want or need to be. I believe that in this century we are not lockdown and we can only be more and more creative how, what and where to practice our profession.
When did you start and what challenges did you face in the beginning?
In high school when I first started to be a freelance graphic designer. It was so exciting that I put my work project over the school duties. But when the excitement vanishes you are starting to see the difficulties of the home office and remote working. It is hard to make a routine and to push yourself. Procrastination is a big part of the creative professions in the first place but when you work alone from home is even more challenging, because your couch, the fridge, and the beer are just right there. You need to train yourself in the art of self-discipline.
What are your pros and cons of remote work?
Pros: You don't need to waste time in traveling, You can eat healthier food, You can have "me" time easily, You can train your efficiency.

Cons: Easily distracted; Urge to procrastinate; Can't separate the work and home environment; You lack social interactions
What is your workspace setup?
It has always been different and the same. I have been doing this for 10+ years so I have changed quite a lot of home offices. But the main thing is always to dedicate a place (table, room, chair, etc.) only for work. You need the "leave the office" moment. When you leave the working place and start your personal life.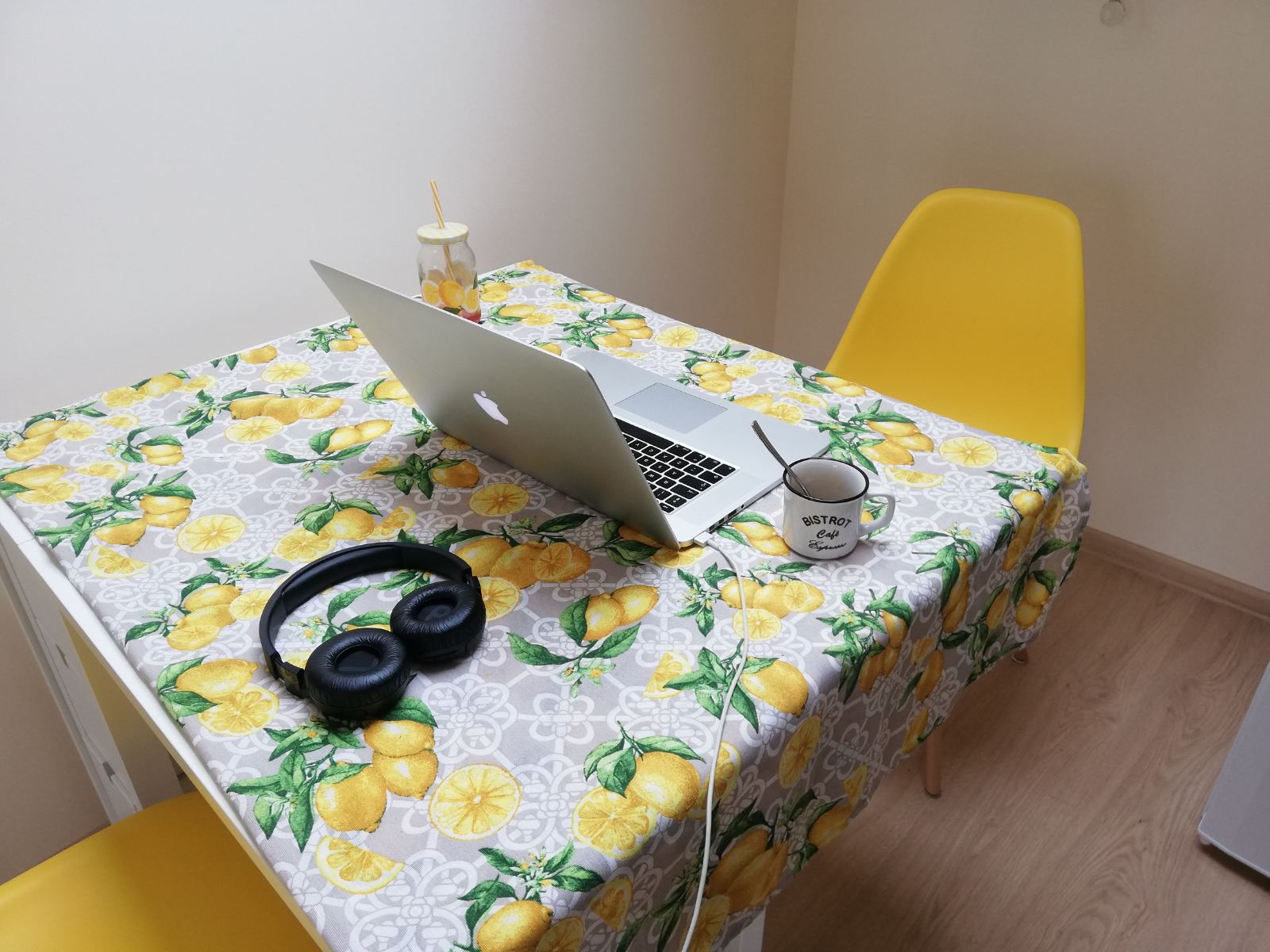 What is your typical day like?
What I try to be: Wake up at 7, drink a glass of water with lemon and propolis, do some yoga for 15 min, have a coffee, start working, take a 10 minutes break every 60 minutes, have a mandatory lunch break, work until I finish my tasks but not later than 8 PM. Do something around the house to feel better and than chill.
What is actually happening: The same but without the yoga and the early waking up.
How do you stay focused and healthy?
Morning routines, fixed breaks, cooking and not skipping the exercises.
What collaboration and communication tools do you use?
Slack, Zoom, Google Drive.
Instant or asynchronous communication?
Instant. That's why I like Google Drive, because you can collaborate with your team instantly.
Would you change anything in your regular working routine once the pandemic is over?
It will be harder to wake up early and do my morning routines but in general, I'm trying to have the same habits.
What is the funniest place where you've had to get your laptop open?
Quite a lot, from a bar on the beach, which is not that uncommon nowadays to the roof of a forest cabin to try and catch some internet.
No-pants, pajamas or regular clothing?
I'm guilty! It's pajamas or sweatpants mostly.
Would you like to add anything else?
Try to use the pandemic to push your boundaries and find new ways of work, communication, and a balanced lifestyle. Now we are forced to use more technology, don't fight it, embrace the opportunity and innovate in your work and lifestyle. Try live streaming board game with your friends, it's working ;)
---