Interview with
Alexander Hristov
3 years ago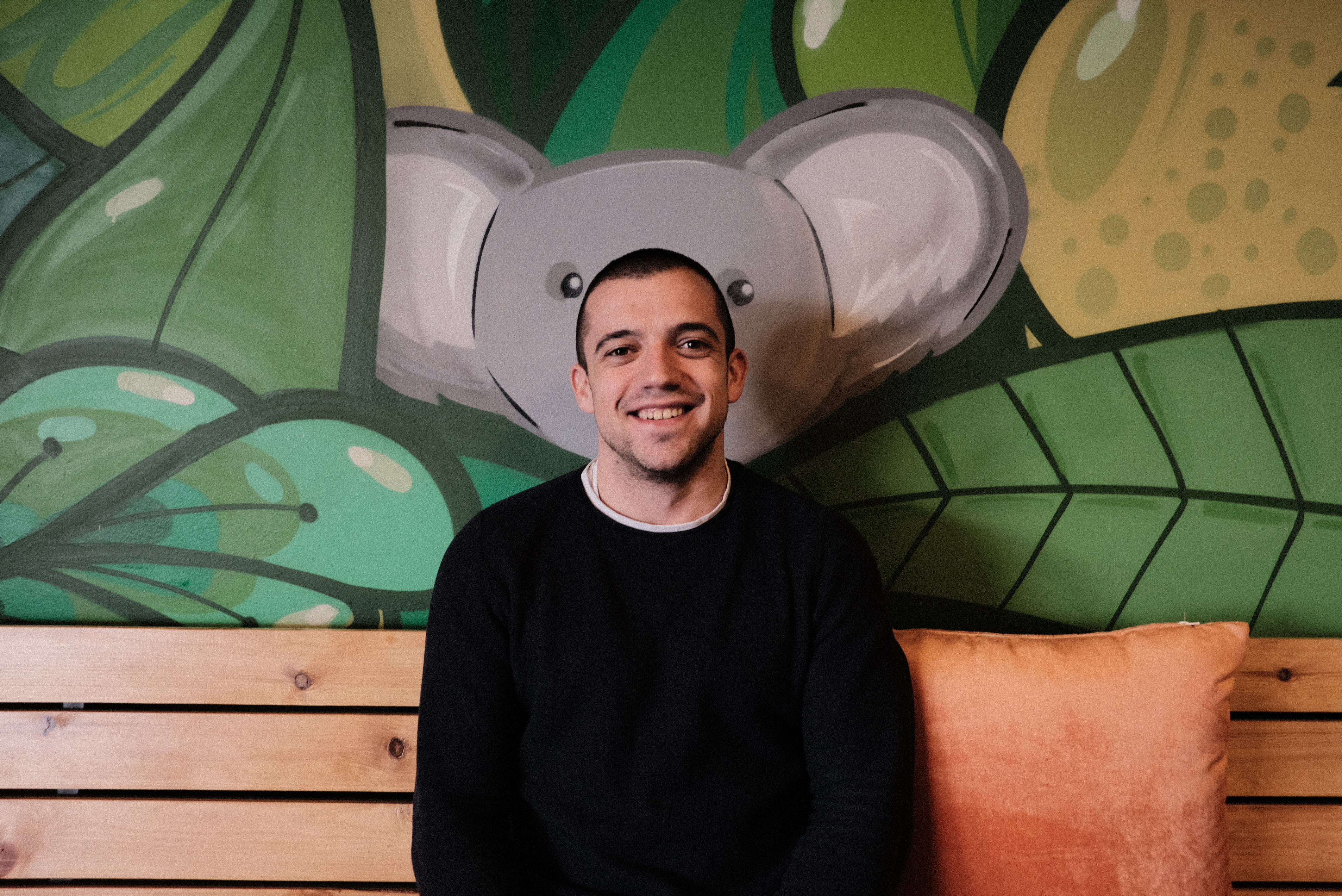 Тhe biggest advantage of remote work is being able to work from anywhere
Alexander is a freelance designer focused on logo design, brand identities as well as designing web and mobile interfaces. He also paints graffiti and murals as commission projects for diverse clients. Many people know him as one of the co-founders of Varna Buddies being in charge of all the processes from design and production to marketing and distribution.
Varna Buddies is a merchandise brand, inspired by the city of Varna, the beauty of the sea coast and its spirit. They produce T-shirts, tote bags, posters, postcards, etc.
Explore more from Alexander's work.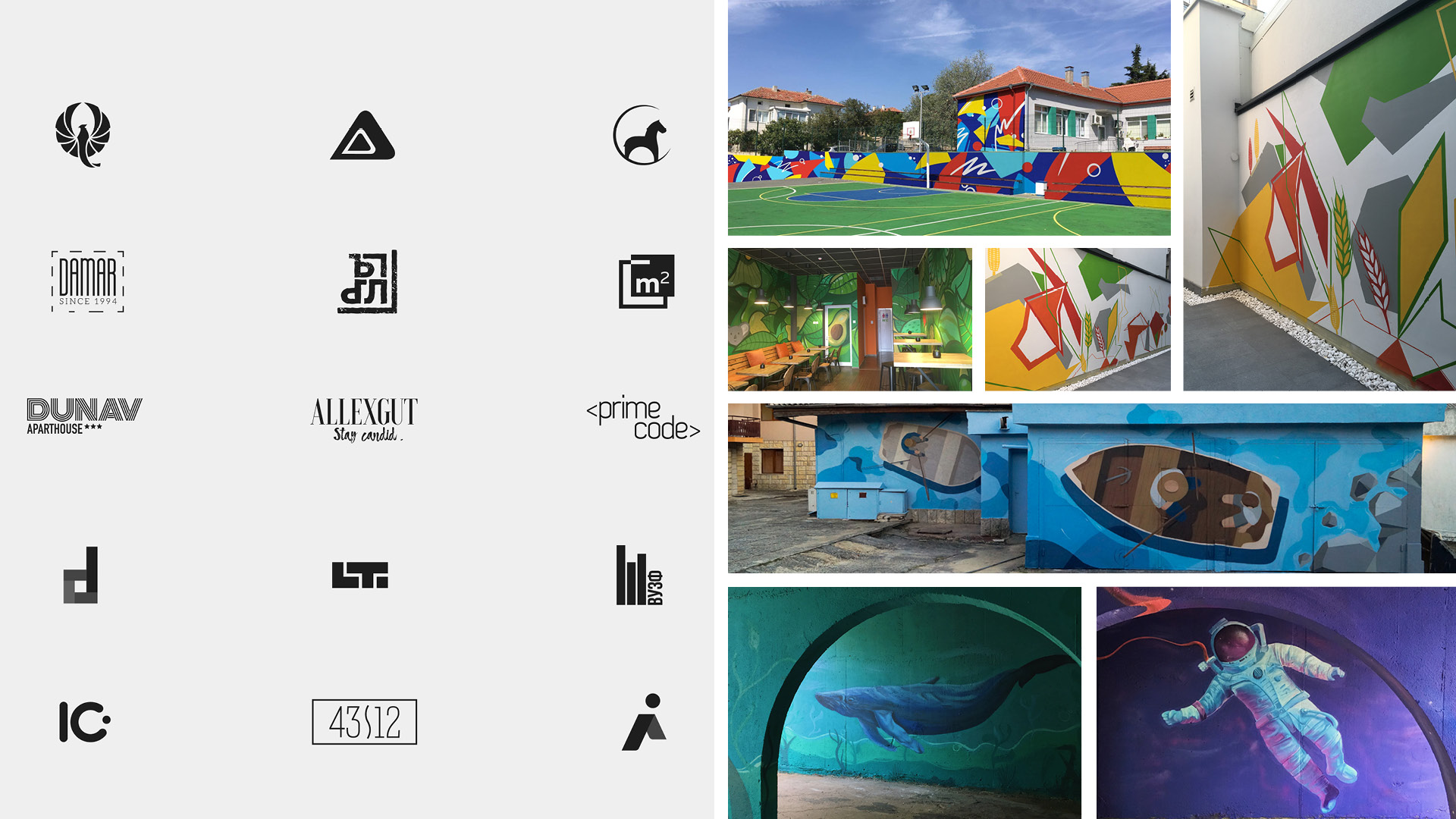 A few words about yourself?
My name is Alexander and I am a graphic designer and graffiti artist based in Sofia, Bulgaria. I am also a co-founder of Varna Buddies, a friendly brand, representing the beauty of my hometown Varna in an artistic way.

As a professional, I help businesses develop smart and beautiful visual identities and interfaces.

Apart from that, to keep myself creative, I paint graffiti. I create interior and exterior mural projects for diverse businesses and clients as well as free personal pieces. I try to combine and implement my design skills and knowledge into my graffiti artworks and vice versa.
Do you usually work remotely or only due to the pandemic?
For the last two years, I have been working both from home and in an office. I found that office-based work was great for me to develop good teamwork and communication skills. But I have enjoyed working remotely from time to time because it gives me a lot of inspiration and I improved my time management skills.
When did you start and what challenges did you face in the beginning?
Since the beginning of the year, I have worked remotely as a full-time freelancer. Before the quarantine, I enjoyed the environment of co-working spaces as it would boost my productivity. Initially, I thought it would be more distracting to work from home entirely, but eventually, I have put some effort to stay focused and keep on track. The fact that I've created a good routine before the pandemic is great because now I have the opportunity to make the most out of my time at home.
What are your pros and cons of remote work?
For me, the biggest advantage is being able to work from anywhere as I love traveling and it gives me the opportunity to be more flexible. A great benefit of working remotely is growing a bigger network of professionals from all over the world as you have more time to work on various projects.

On the other hand, remote work could be related to bad communication or even the lack of it. I believe that all you need is good organization, responsibility, and a positive attitude, however, it depends on the mindsets of everyone involved.
What is your workspace setup?
The tool that I use the most is my Macbook Air "13. At my home office, I also have an external 24" Dell display. An essential part of my creative journey is my sketchbook, so it is always on my desk. I work with an iPad Pro for my graffiti projects and illustrations. I use Procreate app frequently while chilling on my couch, creating sketches and doodles to boost my creativity.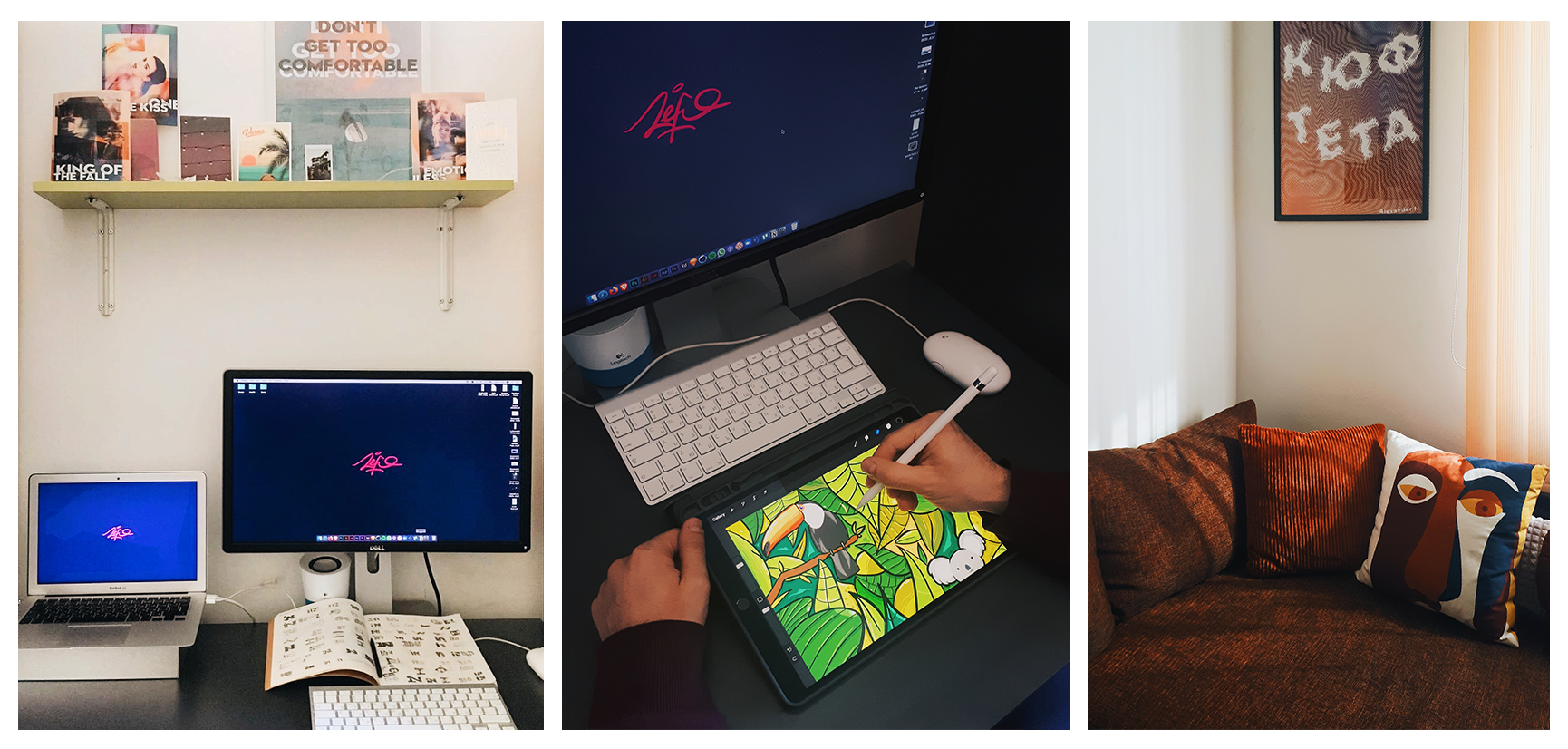 What is your typical day like?
I wake up between 7:30-8:00 (or I at least I try). I start my day with breakfast, some books, and documentaries and around 10 o'clock I already work. I divide my day into three parts: before lunch (from 10 to 12), early afternoon (from 13 to 15) and late afternoon (from 16 to 19). In the morning, I start with those tasks that need more creativity and imagination, while my mind is still fresh. In the afternoon I continue with the other tasks from my to-do list. Finally, I do some smaller tasks, final touches and corrections of current projects. I also do emails and calls and check the schedule for the next day.
How do you stay focused and healthy?
Before I start my workday I turn-off my phone notifications to keep myself away from distractions.

Since I have not been able to go out much these days, I eat healthy, doing the groceries from small local shops instead of big supermarkets. I also use my afternoon break to do some exercise, which helps me refresh my mind before I continue working.
What collaboration and communication tools do you use?
Trello, Hangouts, Google docs and Notion to keep my daily and weekly schedules.
Instant or asynchronous communication?
Both, since some of the clients that I work with are located in different time-zones.
Would you change anything in your regular working routine once the pandemic is over?
I will go back to long walks and outdoor trainings and I might combine working from home with going to co-working spaces.
What is the funniest place where you've had to get your laptop open?
Since I travel a lot, there are plenty of random places such as at the beach, in a tent, etc. For many people, it may be strange and difficult to work this way, but for me, the opportunity to be at the beach and to work at the same time instead of staying closed in the office is just great.
No-pants, pajamas or regular clothing?
Not pajamas, but sweatpants.
---