Interview with
Mario Yordanov
3 years ago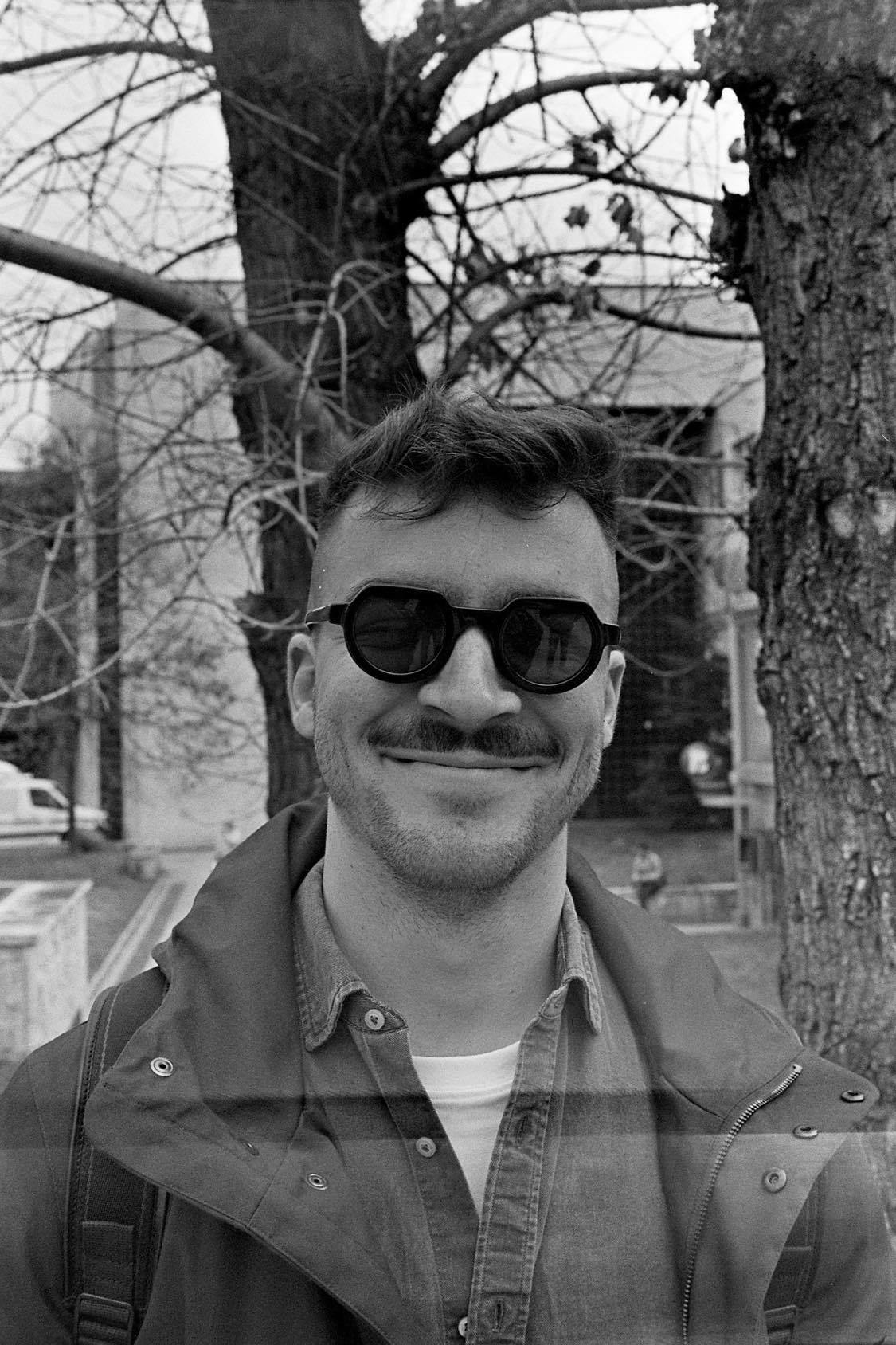 I love having lunch with colleagues or friends talking about stuff different than work - that gives me the refreshment to go back to my daily tasks and focus deeply
Mario works as a Software Engineer for the biggest software company in Bulgaria that has offices in Sofia, Varna, Plovdiv, and Burgas - Scale Focus. They craft technology excellence, R&D and innovation in the domains of Digital, Data, and Cloud. At night, Mario becomes a DJ spreading disco grooves and vibes.
Learn more about ScaleFocus.
---
A few words about yourself?
I'm a 27 years old positive guy, interested in sports, music, travelling and art. I'm often having gigs in bars and night clubs playing the music I love. I like challenging myself and doing things for the first time.
Do you usually work remotely or only due to the pandemic?
I often work from home - usually at least 2-3 days per week
When did you start and what challenges did you face in the beginning?
I've been working from home for 2 years and haven't faced any challenges with that as my daily work interactions are mainly online.
What are your pros and cons of remote work?
Cons: no live contact with colleagues, social distance
Pros: no loss of time to reach the office, better concentration, opportunity to set up your workspace as you like it.
What is your workspace setup?
Laptop, some healthy snack, water, good music, terrace when it's warm outside.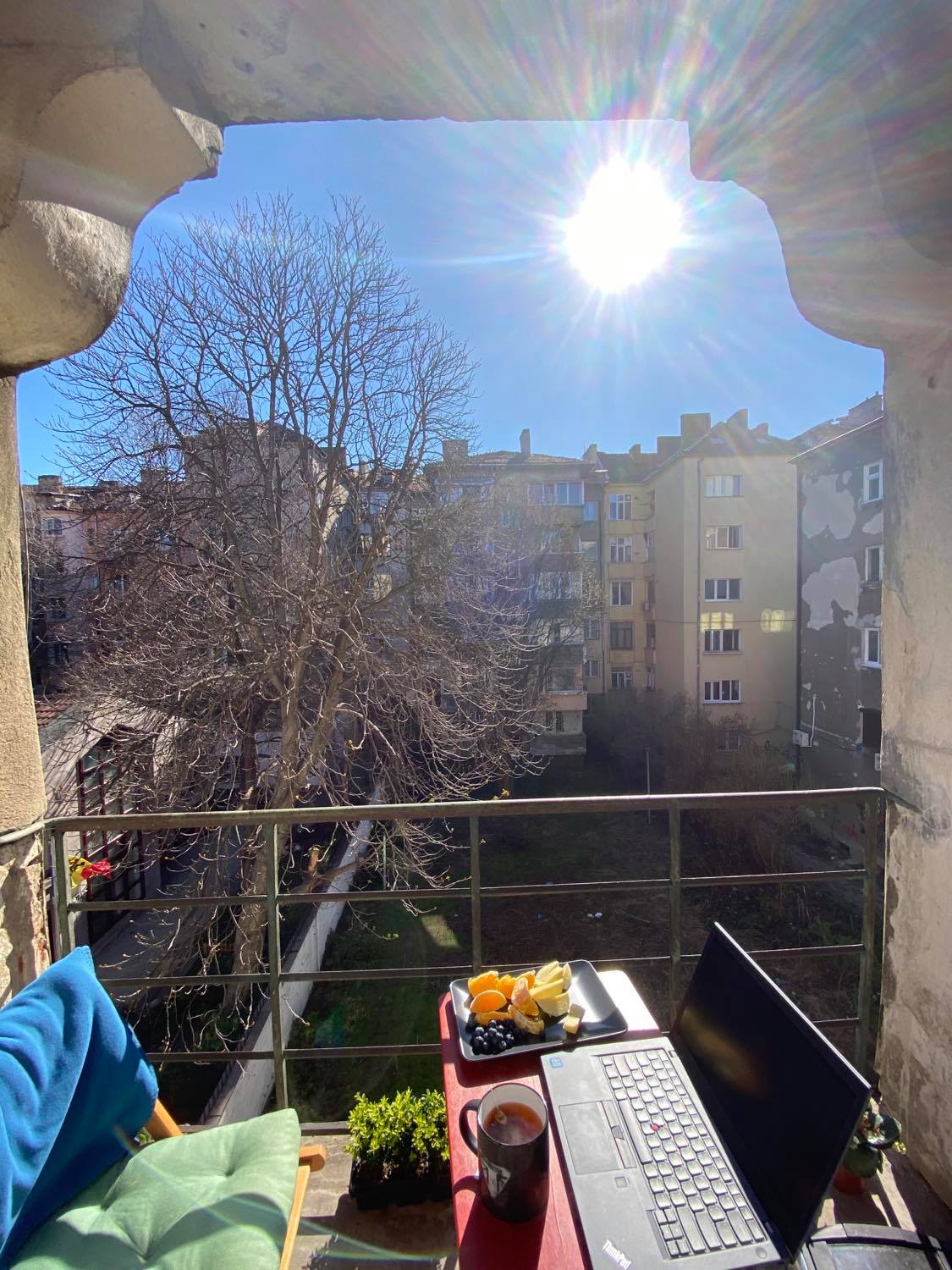 What is your typical day like?
I'm getting up at 8, doing some quick exercise, have breakfast and start my working day. During the day I'm having several online meetings and working on tasks in my project. I love having lunch with colleagues or friends talking about stuff different than work - that gives me the refreshment to go back to my daily tasks and focus deeply. After work, I usually do some kind of sport, meet with friends, go to a theatre, have a drink at a bar. In the evening before bed, I like reading a good book.
How do you stay focused and healthy?
I believe practicing sports and daily exercise improves your focus, keeps you healthy and helps you have the mindset to achieve your goals and complete your tasks.
The same goes for getting the needed energy from healthy food to get you through the day. And never forget music!
What collaboration and communication tools do you use?
Teams, Skype, Zoom, Outlook.
Instant or asynchronous communication?
Both, it depends on the urgency of the topic and if I need to show something on my screen.
Would you change anything in your regular working routine once the pandemic is over?
I haven't had any observation that would make me change my working routine yet.
What is the funniest place where you've had to get your laptop open?
I try not to open my laptop in funny places. But I'm watching funny stuff at serious places sometimes.
No-pants, pajamas or regular clothing?
Anything comfortable, sometimes just shorts when it's sunny on the terrace.
---