Interview with
Elena Koycheva
3 years ago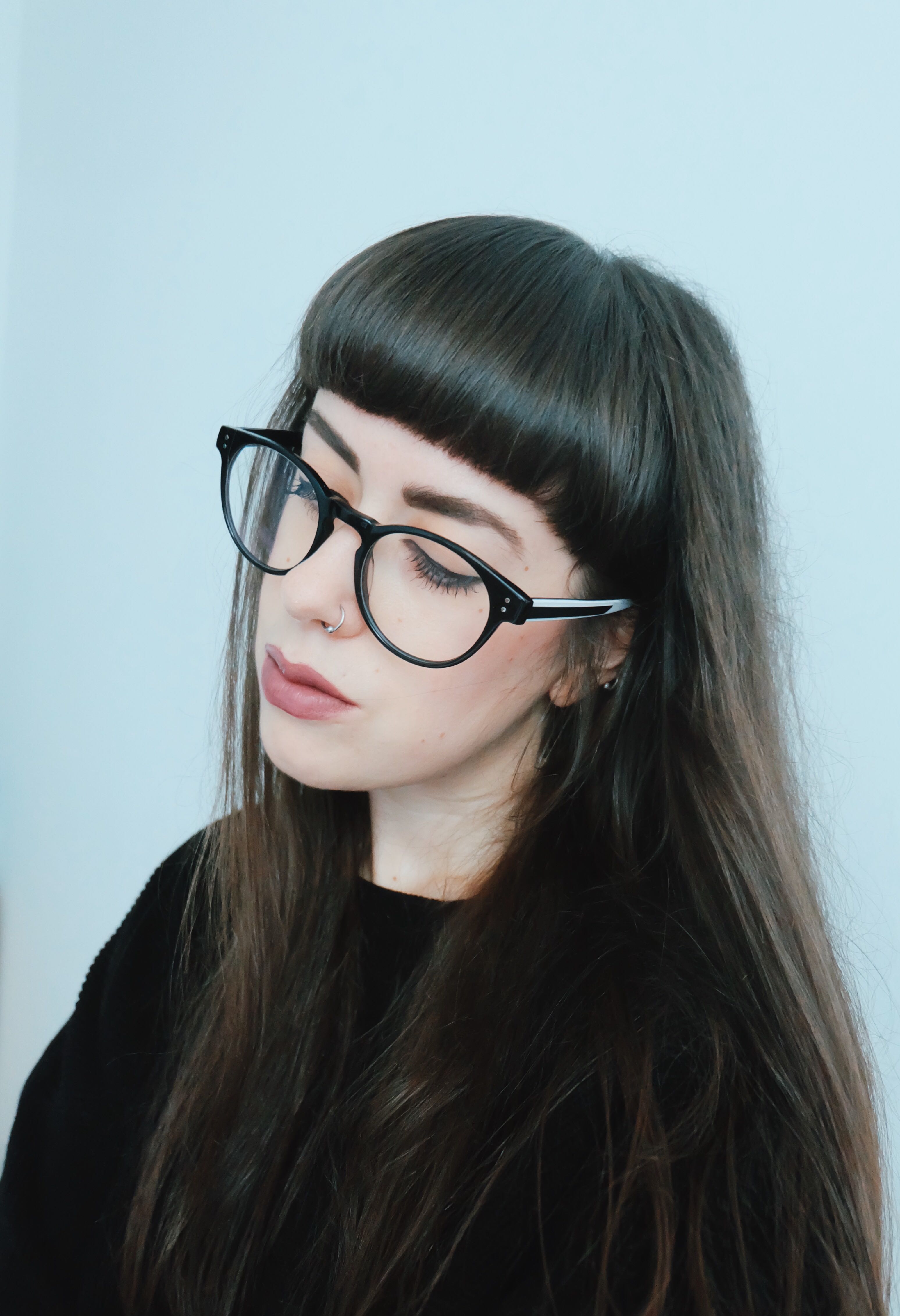 I believe that discipline and strong time management skills are crucial for that type of setup.
Elena is the Content Manager of a brand new London-based decoration company called Lick. She is also a freelance Social Media Manager and Content Creator and on top of that, she takes still life and portrait images as a hobby-slash-side-job. Other than that she is simply trying not to be a couch potato with all that home freedom we're having right now.
The company she works for, Lick, is pretty much the new home decor industry disrupter. They have a curated range of paint, wallpaper, and supplies, and they deliver everything on the next day straight to the customers' doors. A much-needed service in the modern world and especially in the challenging times that we're currently witnessing. The team of Lick is currently just five people, which makes it easier to adapt, communicate and understand everyone's role and workflow within the company.
Learn more about Lick.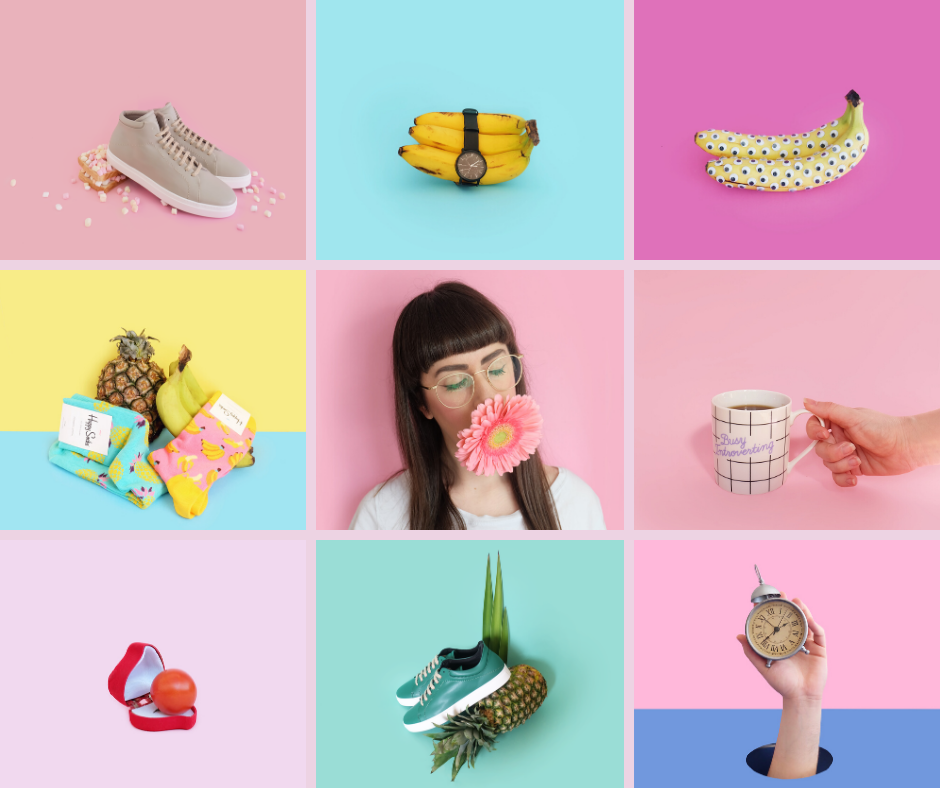 A few words about yourself?
I'm a 31-year old creative who's just trying to keep her plants alive.
Do you usually work remotely or only due to the pandemic?
I'm currently working remotely due to the pandemic.
When did you start and what challenges did you face in the beginning?
We started working remotely a couple of weeks ago, way before the national lockdown was announced, which I think was an incredibly smart decision and I fully supported it since the beginning. I'm not going to lie - I'm not a "work from home person", so adapting to this new lifestyle wasn't easy for me. I believe that discipline and strong time management skills are crucial for that type of setup and, for a person like me whose attention span is close to zero, that's a nightmare. For me personally every day is a struggle to prioritize tasks and be as productive as I can, and I'm happy that my colleagues are incredibly supportive and helpful when it comes to my anxiety and professional worries.
What are your pros and cons of remote work?
Pros: sleeping for two extra hours every day, not spending an hour on the tube and not having to shower first thing in the morning (but I do shower every day, I swear). Cons: mixing working time with personal time, not knowing what day it is, often having to catch up with tasks over the weekend.
What is your workspace setup?
I've tried to get rid of any clutter as much as I could, so my normal workspace setup consists of laptop, headphones, a bunch of chargers (I spend a lot of working time on my phone) and the essentials: coffee, water and the occasional snacks. I believe that a clear space equals a clear mind, so I've made sure that all extra items are put aside and I can focus on the important stuff.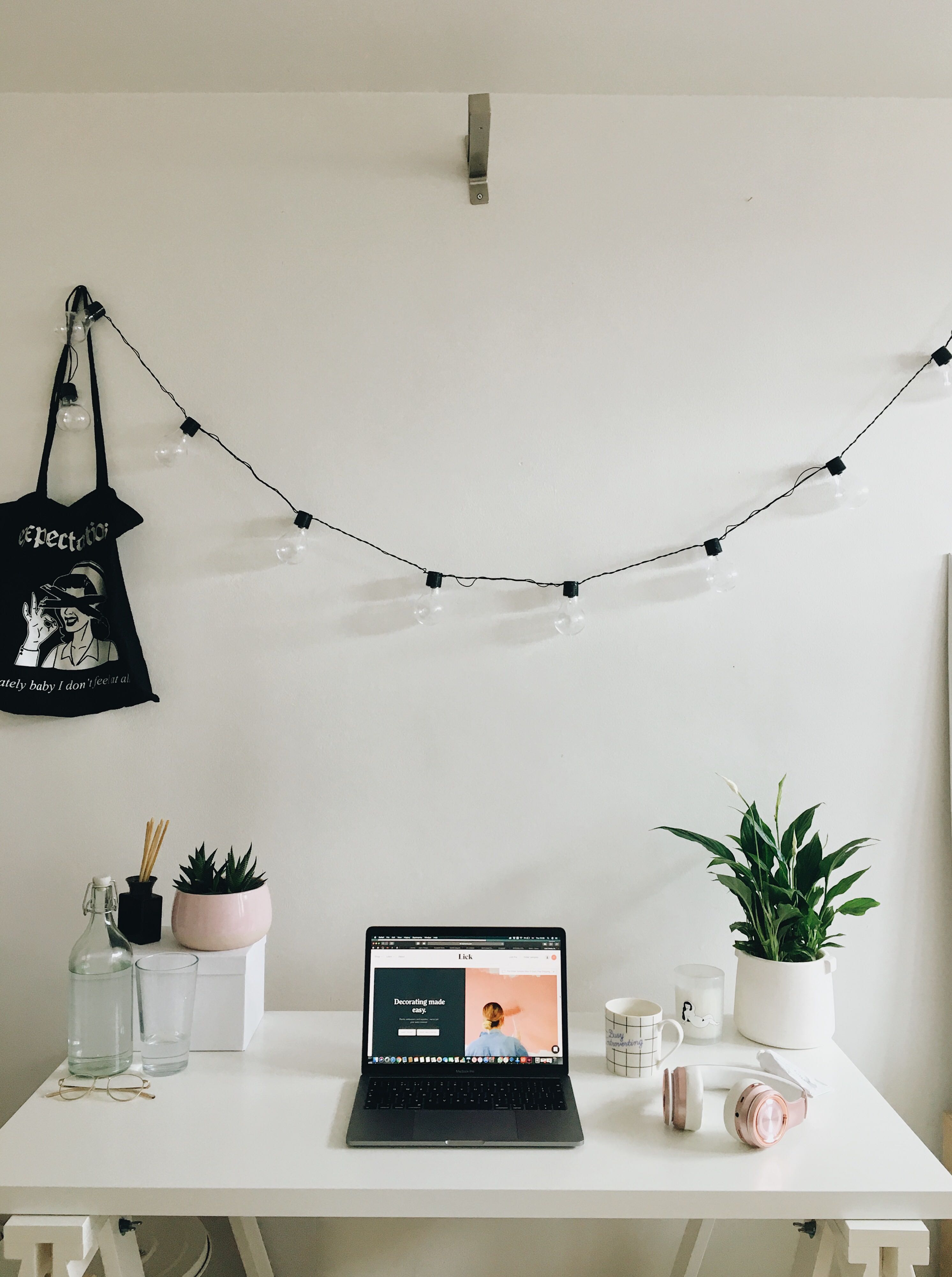 What is your typical day like?
I always have three alarms set on my phone, so I typically snooze for 30 minutes up to an hour, but I try to be up by 8:00. I then get ready to start the day with a giant cup of coffee and the inevitable social media catch up. My team has three calls every day - at 9:00, 13:00 and 17:00 so that's a great way to build my daily structure and stay updated on everyone's agenda. I normally have a quite social day as I'm engaging with our community online, so you can often find me talking to people on Instagram and via email. After 18:00 I try to unwind and take my mind off things with some TV.
How do you stay focused and healthy?
I don't. Well, at least not for the healthy part. Lately, I'm basically living on caffeine, so 4-5 cups of coffee and the same amount of Coke Zero cans keep me awake and sane. Being forced to stay at home and not having access to group classes at the gym has a negative impact on my physical activity, as I lack the discipline to work out by myself. That being said, I'm lucky to live in a maisonette, so I can at least climb the stairs and run out of breath at my own home.
I'm staying focused thanks to the regular catch-up calls me and my team are having, although that can sometimes be time-consuming and interfere with your tasks for the day.
What collaboration and communication tools do you use?
Slack, Zoom and Whatsapp.
Instant or asynchronous communication?
Depending on the circumstances and the urgency. I prefer to sit down and gather my thoughts before I reply to someone, but lately, I also find myself giving my colleagues a quick call if I need something right away.
Would you change anything in your regular working routine once the pandemic is over?
I would totally be up for waking up at 8:00 instead of 6:30 but sadly I don't think that's possible.
What is the funniest place where you've had to get your laptop open?
Does the bathtub count? It was literally a live-or-die moment.
No-pants, pajamas or regular clothing?
Pajamas all day and every day. Sometimes no-pants too but overall I'm trying not to traumatize my colleagues with excessive nudity.
---