Interview with
Gints Gailis
3 years ago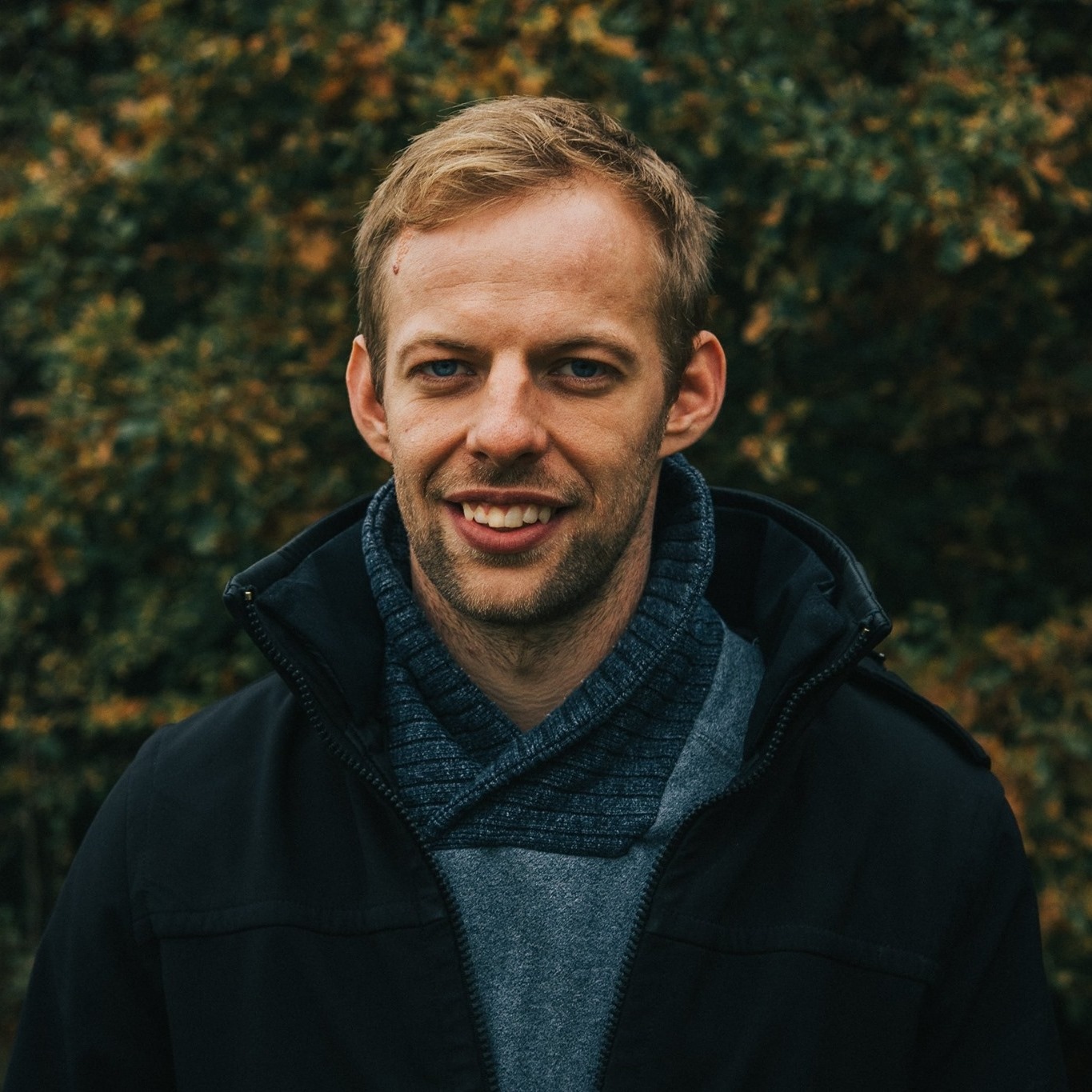 I will consider working weekly one or two days from home once the pandemic is over.
Gints works as a Growth Hacker at ArchitectureQuote - an ambitious startup, where they build a SaaS platform that will help architects discover and develop new projects.
Learn more about ArchitectureQuote.
---
A few words about yourself?
I am a young and passionate digital marketer and photographer based in Copenhagen, Denmark. I am always looking for creative ways how to engage with audiences and bring value to companies.
Do you usually work remotely or only due to the pandemic?
On a regular day, I was working from our office in the city center and occasionally would do some work at home. But that was not a common practice.
When did you start and what challenges did you face in the beginning?
We switched to remote (home or summerhouse) work about one month ago, just when the pandemic started. I think for me, the biggest challenge was to adjust with my better half that we both are home and that it still works, not a holiday.
What are your pros and cons of remote work?
My most significant benefit is that I can save about 1 hour of commuting every day to and from work. It is nice to sleep for thirty minutes more every day. As for con, there are a lot of distractions at home, and I didn't even know how many before.
What is your workspace setup?
My workspace consists of a Large table (previously our dinner table), laptop, headphones, and a notebook (can't go without it). I am really missing an additional monitor that I had in the office..., unfortunately, we do not have a TV at home to hook up.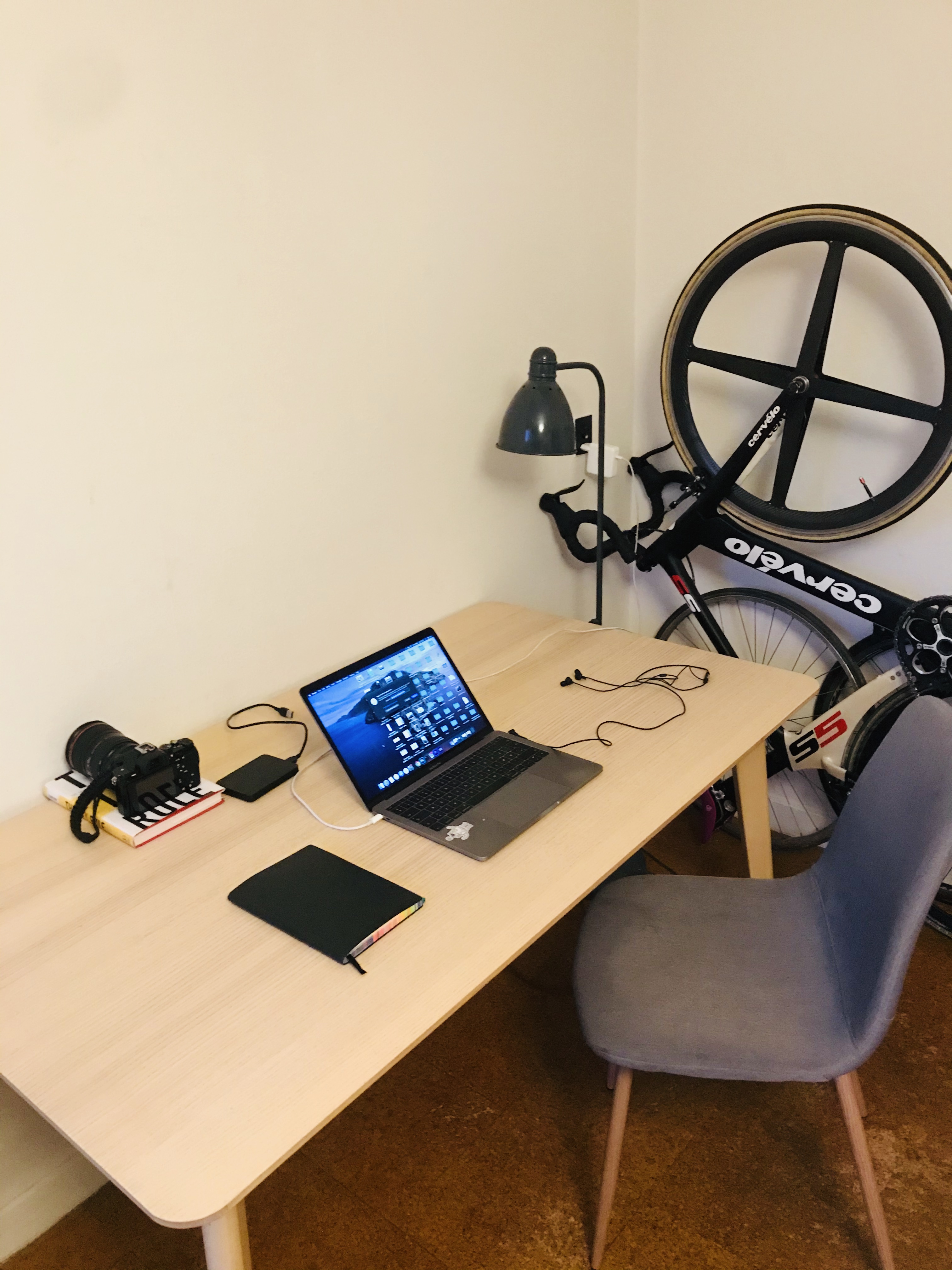 What is your typical day like?
Every day starts with a hot cup of black coffee, mmmmmmm, and a light breakfast of cookies or pastries. While enjoying coffee I check company emails, plan out priority tasks on a Trello board, and catch up with interns and progress of their tasks.

Then the rest of the day does not much differ from a regular office day, either I am writing blog posts, updating Wordpress issues, posting on social media, creating email templates or preparing outreach campaigns. Having a couple of power brakes in the meantime, I am trying to do work for 40 minutes and have a 5-minute break after.

We have continued communication going on with colleagues on Slack or Google Hangouts, that would be probably 1-2 times a day.

Once there is time for lunch we either order home delivery or cook a quick meal together with my girlfriend. And that's how the day rolls, until five, all past five :)
How do you stay focused and healthy?
I think the key to getting focused is to plan your work before you start if you know what you need to do you will start to do it and get into the ''mode''.

I work with low background music and a slightly open window ( for the fresh air ), for me that helps a lot to stay focussed.
What collaboration and communication tools do you use?
Our ToDoList is in Trello, and we communicate over Slack and Google Hangouts. It has been enough with these 3 platforms to keep things moving at a good speed.
Instant or asynchronous communication?
It really depends on the situation, but for the most, I am answering Slack messages and calls instantly. I believe getting the notification out of your screen will help you top focus better.
Would you change anything in your regular working routine once the pandemic is over?
I have had good results so far, working remotely. I will consider working weekly one or two days from home once the pandemic is over.
What is the funniest place where you've had to get your laptop open?
Hah hah, so far it has been my car, I had to wait for an appointment, and I was not allowed to enter the building. So to use time wisely, I used my hotspot and laptop to answer some quick emails and social media comments.
No-pants, pajamas or regular clothing?
No pajamas, it is still work. Dressing like it is holiday or bedtime will not help mentally position yourself for work. I dress up in regular clothes, not far from how I would go to work.
Would you like to add anything else?
It has been a great chance to try remote working and challenge my self in terms of self-discipline and motivation.
---