Interview with
Borislava Karadjova
3 years ago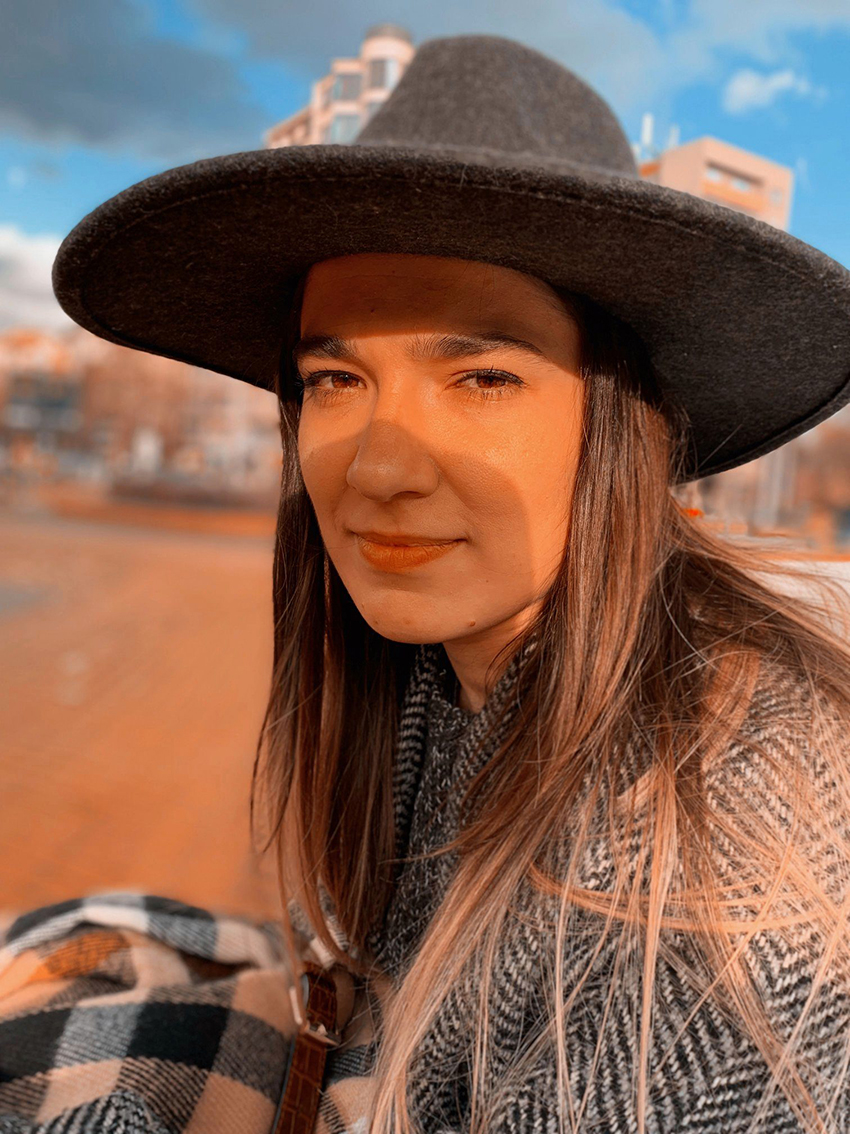 Do what you love every day, this will make you happier every day
Borislava is an illustrator, graphic designer, and artist also known as Borislava madeit. She co-founded Sisters In Draw with her sister - a very small studio that is based in Sofia, Bulgaria. They officially launched it this year. They do mostly editorial illustration, activism illustration, commercial illustration, book illustration, print, serigraphy, and graphic design.
Learn more about Sisters In Draw.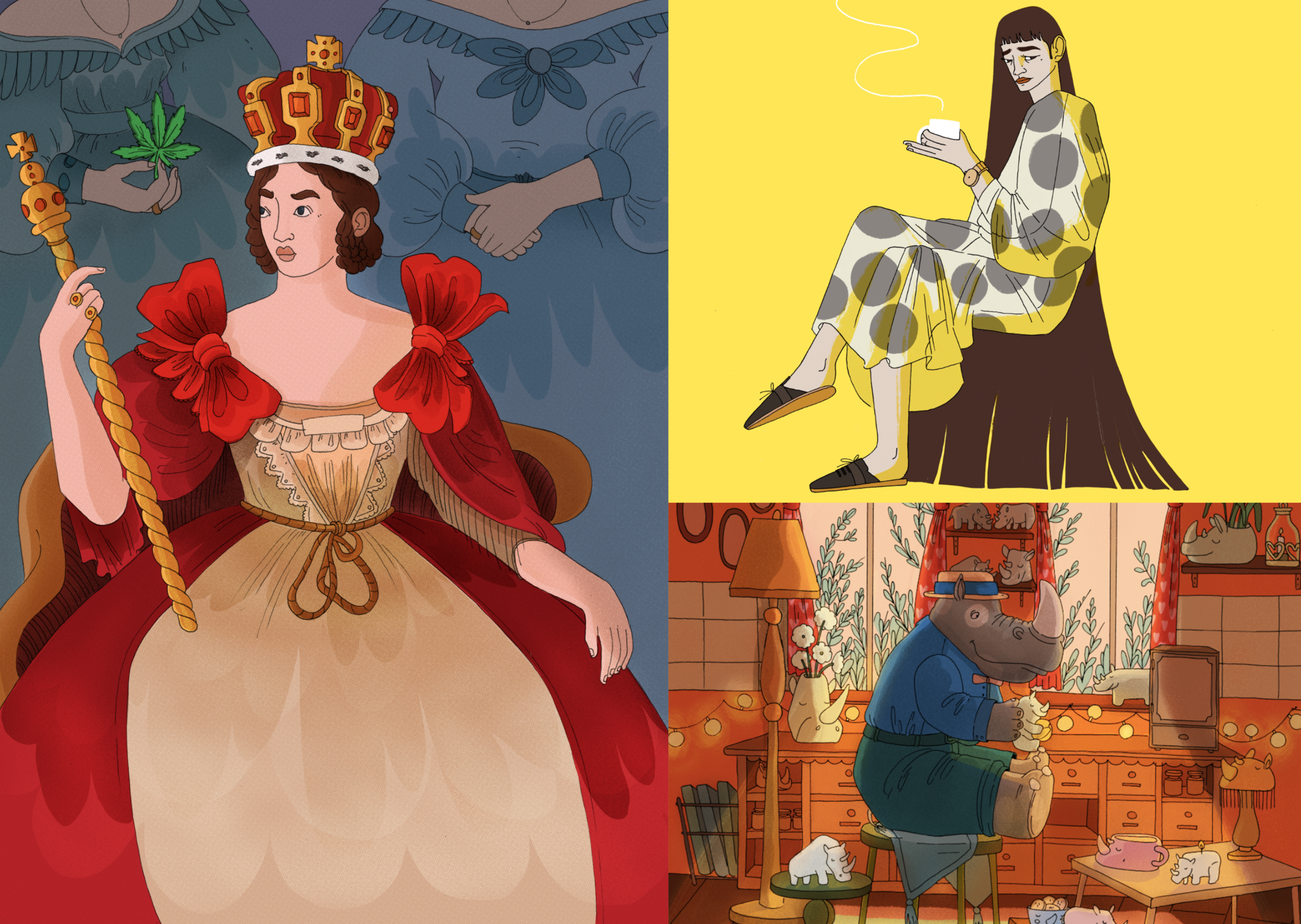 A few words about yourself?
I am an illustrator, artist, and graphic designer, passionate about activism, human rights, mental health, and nature.

I am a huge melomaniac and vinyl records collector. Love listening to all kinds of music and reading album reviews. Obsessed with cats and my flower family.
Do you usually work remotely or only due to the pandemic?
Both.
When did you start and what challenges did you face in the beginning?
I have been working for more than 6 years professionally as an illustrator and graphic designer. First I started working as a graphic designer for an Italian design company, after that in advertising. But I got involved more seriously in the illustration world in the past 4 years, searching for my style and evolving it and this is a lifetime process.
What are your pros and cons of remote work?
Pros - I can work in my pjs, it's comfy. Then if I want to start some side project, I can do it right away and after that, I can go back to the other work. This is very helpful to clear your mind and to rest your hand.
What is your workspace setup?
I use a MacBook Pro 16, iPad Pro 12,9, Wacom Intuos Pro, Epson scanner, light table, and lots of different kinds of paper, markers, inks, gouache paints. I work a lot with traditional materials.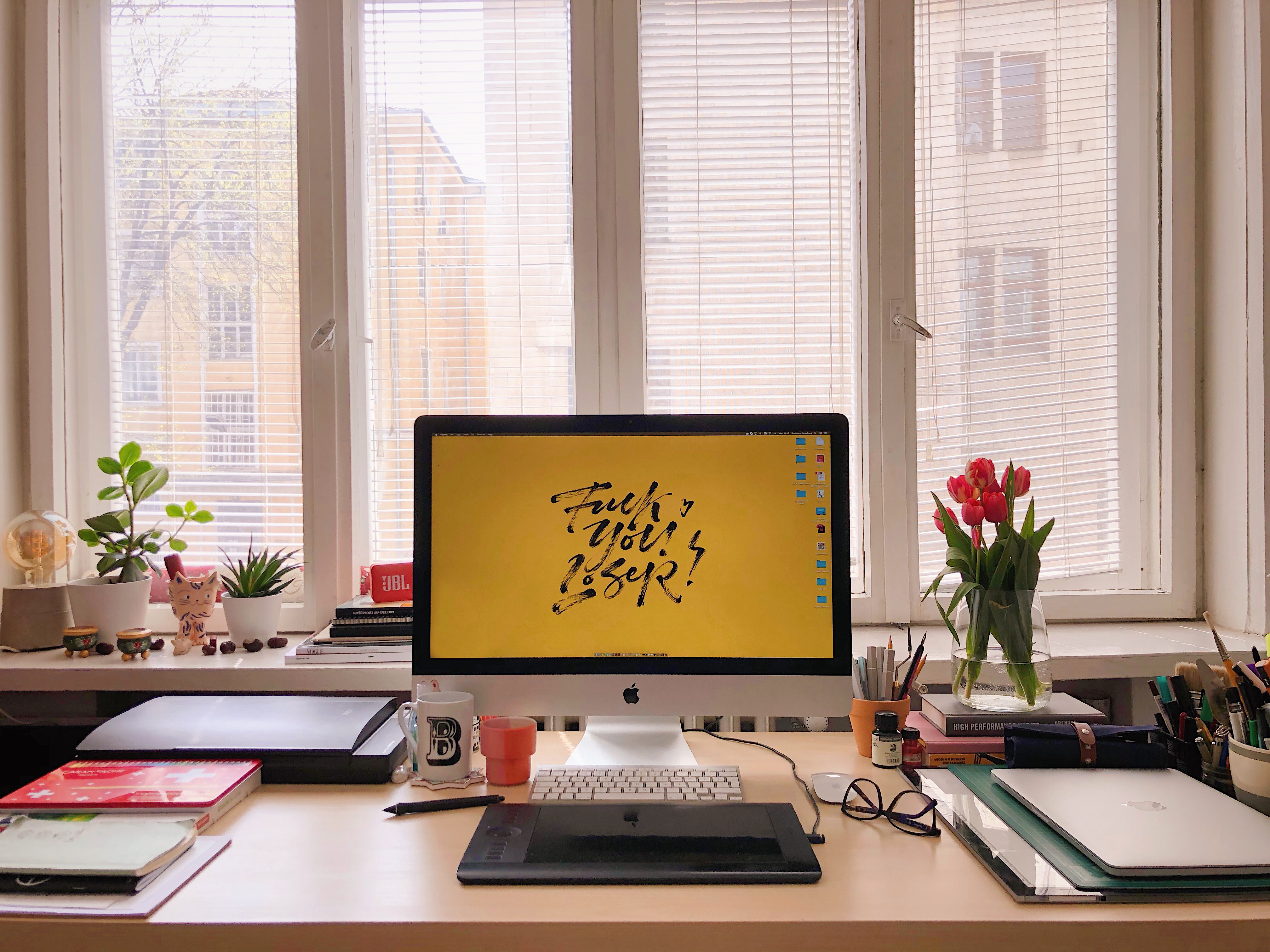 What is your typical day like?
I get up around 10 am, I read the news and scroll through my social media while I'm still in bed.
After that I have breakfast and I watch lots of Skillshare and Domestika videos. Around 11:00 I start working.
How do you stay focused and healthy?
I think I eat very healthy in general, so that's not a problem for me. As for staying focused, I don't have a problem with it either.
If you are experiencing a problem with a lack of focus, you can just play the music that motivates you every time or procrastinate for an hour and then start working. This works for me. And if you do what you love, I think you will never lose focus.
What collaboration and communication tools do you use?
E-mails, messengers and telephone.
Instant or asynchronous communication?
It depends on what I am working at this moment because it breaks your workflow. But if the deadline is super tight, it's instant of course.
Would you change anything in your regular working routine once the pandemic is over?
Yes, I will continue to experiment on a daily basis with new techniques.
What is the funniest place where you've had to get your laptop open?
In a cocktail bar at 9 p.m.
No-pants, pajamas or regular clothing?
I draw most of the time, so I prefer working in comfy clothes, so I will go with the pjs. What I wear doesn't make me lose my focus, so I guess this an advantage for me. And I don't think about my clothes while I'm working, so I'm not concerned that I' m gonna spill ink on them for example.
Would you like to add anything else?
Do what you love every day, this will make you happier every day.
---