Interview with
Doroteya Slavcheva
3 years ago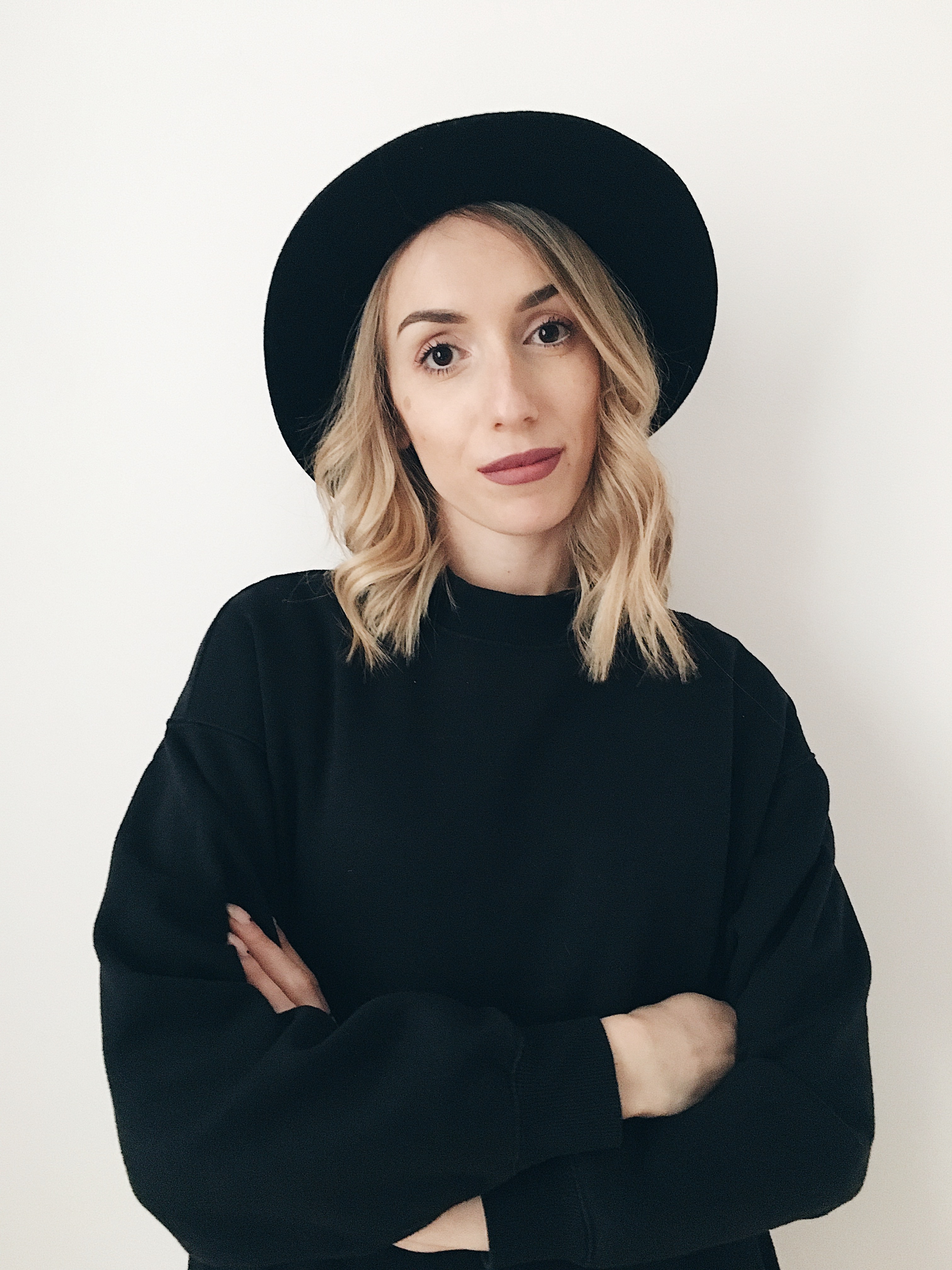 Working from home helps me be more focused and resourceful
Doroteya is a copywriter and a social media specialist who, she says, is pretty much the same thing nowadays.
She is a part of NEXT-DC - a creative agency that empowers people and brands to succeed in an ever-changing digital world.
Learn more about more about NEXT-DC.
---
A few words about yourself?
I'm 27 years old creative who's always searching for something to do. I began my career path thinking that I will be working in finance, but I quickly realised that I needed a creative outlet apart from playing music as a hobby. I started hanging out with people who worked in advertising and soon realised that I belong in that field. 7 years later I've learned that being a copywriter in an agency has its difficulties but I'm as excited about my job today as I was on my first day.
Do you usually work remotely or only due to the pandemic?
I work remotely due to the pandemic.
When did you start and what challenges did you face in the beginning?
I started two weeks ago. I've worked from home before so I was kind of prepared, but since this situation is quite different there are some things that I hadn't anticipated like the anxiety of not being able to do the normal things I do like taking a walk or seeing my friends. When working in a creative field, you always have to come up with new ideas and that's a bit hard when there's so much going on in the world right now.
What are your pros and cons of remote work?
For me, the best thing about remote work is getting up later than usual and getting a bit more sleep. Every article circling around says that you shouldn't work from your couch or in your pajamas, but being comfortable in my own house is a big benefit. I also feel like working from home helps me be more focused and resourceful while relying more on self-motivation and discipline.
The biggest challenge is sticking to a healthy routine and regular work hours. Teamwork suffers in working from home arrangements and teamwork is the most important thing in the creative process. It's really hard to brainstorm in a call and sometimes things get lost in translation, but having a team that's focused on staying connected helps a lot.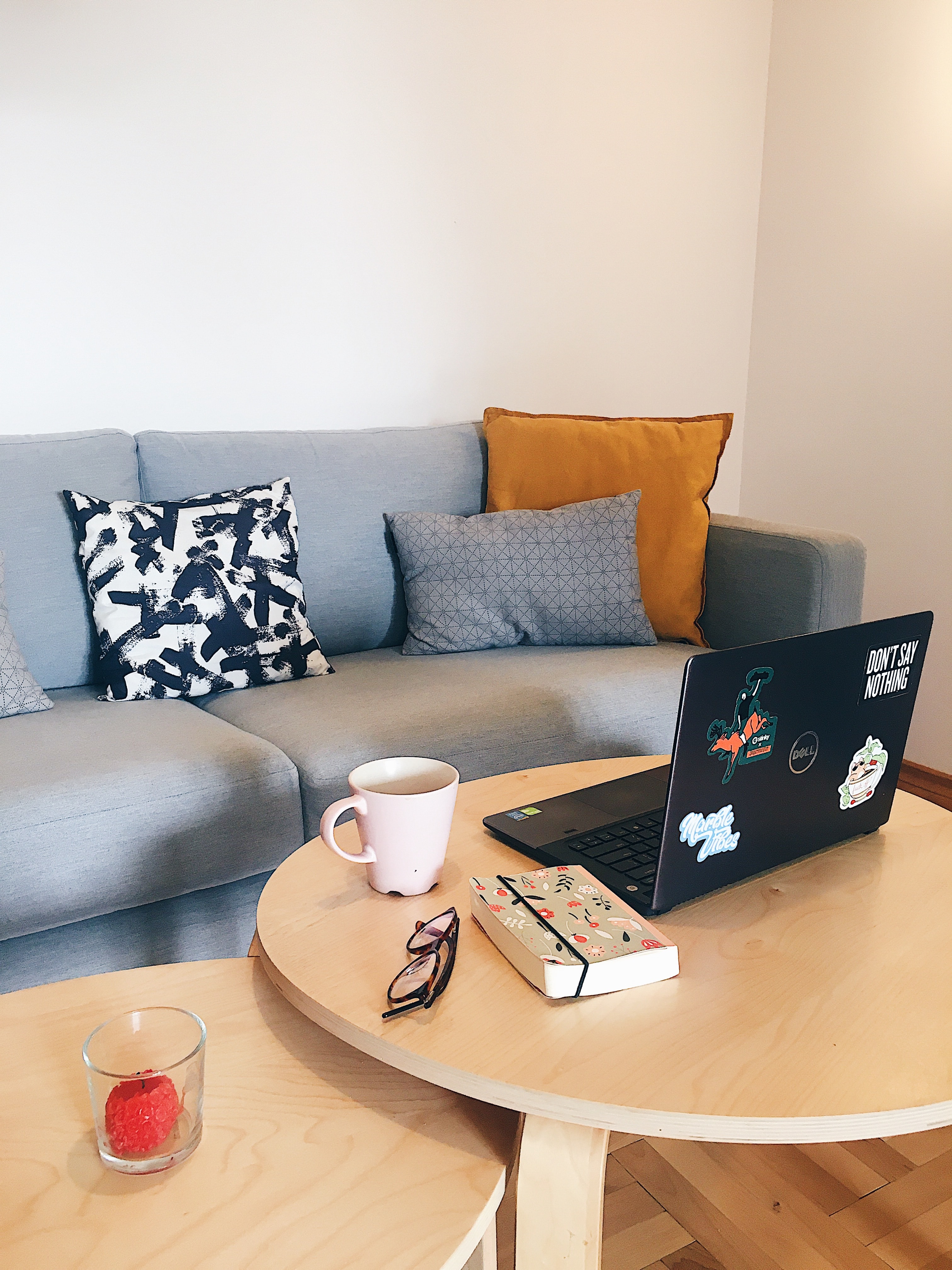 What is your workspace setup?
I have two home workspaces - the "official" one that's set up in the kitchen and the "near the router" one where I go when I'm having a meeting.
What is your typical day like?
I would lie if I say that my day doesn't start with scrolling my feed and catching up with everything that happened while I was sleeping (which turns out is a lot lately). But I also make a green smoothie and try to stretch and move a little bit. You know, for balance. I always make my bed which really helps me start my day off right. After that, I go straight to my computer where I create my to-do list and start my workday. In the evening I try to do a short workout to take my mind off work. Lately, I've been cooking a lot so this is something that I look forward to. My day always ends on the couch with a movie or a TV show or in bed with a book.
How do you stay focused and healthy?
I'm a very organized person and I love having a routine and sticking to it. In this new reality, it's very important to look after yourself and your family, friends, and coworkers. I find that being in constant communication with the people who are close to me keeps me motivated to stay present while dealing with the overwhelming amount of information we have to absorb every day.
What collaboration and communication tools do you use?
Slack, Asana, Google Hangouts.
Chat or calls?
I prefer instant chats, but calls are always better when there's something to discuss at length.
Would you change anything in your regular working routine once the pandemic is over?
I think that now more than ever we all will learn a bit more about communicating more effectively. This new insight is definitely something that I would use when I get back to the office.
I think that now more than ever we all will learn a bit more about communicating more effectively.
What is the funniest place where you've had to get your laptop open?
If stress laughing counts, the funniest definitely is in the taxi on the way to a big presentation.
No-pants, pajamas or regular clothing?
Are sweatpants considered pajamas or regular clothing?
Would you like to add anything else?
I would just like to thank you for inviting me, it's been fun.








---