Interview with
Ivo Karadzhov
3 years ago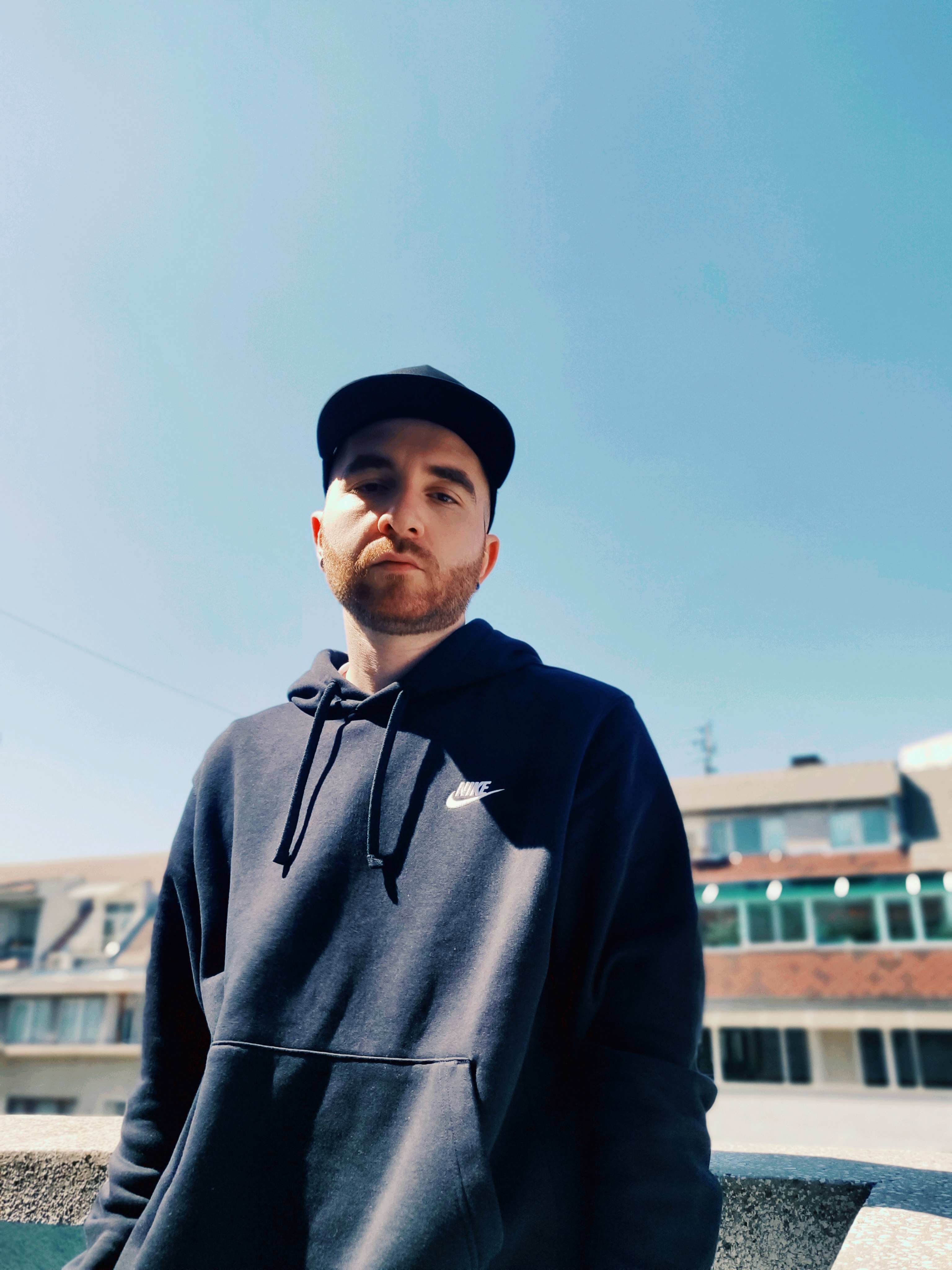 The office creates a dynamic environment, which sometimes cannot be achieved when working from home
Ivo, also known as "Rijia", is a web developer, sometimes a project manager, and the glue guy within his team. He works at Ralev.com - a premium brand design agency. They specialize in brand identity. They also, create beautiful and functional websites. They are one of the highest-rated and respected brand design agencies in Bulgaria.
Learn more about Ralev.
---
A few words about yourself?
I'm 31 years young. I grew up in Ruse and in 2011 I permanently moved to Sofia. I sing in a band called Всеки Следващ Ден. I'm also the captain of an amateur basketball team called "Jedi Masters". We play in the National Amateur Basketball League. I like sneakers, socks, basketball, video games, mechanical keyboards and listen to a lot of music if I have to put it in a single sentence.
Do you usually work remotely or only due to the pandemic?
95% of the time I work from the office. It creates a dynamic environment, which sometimes cannot be achieved when working from home.
When did you start and what challenges did you face in the beginning?
We started when everybody else did. At the time of writing, I think this is week 4.
Honestly, I didn't face any challenges. We made a good plan on how to tackle everything and have been following it and it works very well. Working from home is nothing new to me.
What are your pros and cons of remote work?
The obvious cons are the lack of face-to-face meetings and dynamic discussions we have, but Skype gets the job done and it is not a game-breaking thing. Other than that, I've been very productive and comfortable. Also not having to walk to the office or to commute saves some time everyday, which is nice.
What is your workspace setup?
I have a large wooden IKEA desk and I use a laptop connected to a monitor. To be more specific - I'm using a Dell XPS 15 from 2018 with Linux Mint installed. The monitor is a Dell U2515H. I have a Razer Mamba Wireless mouse and a Vortex POK3R V2 60% mechanical keyboard.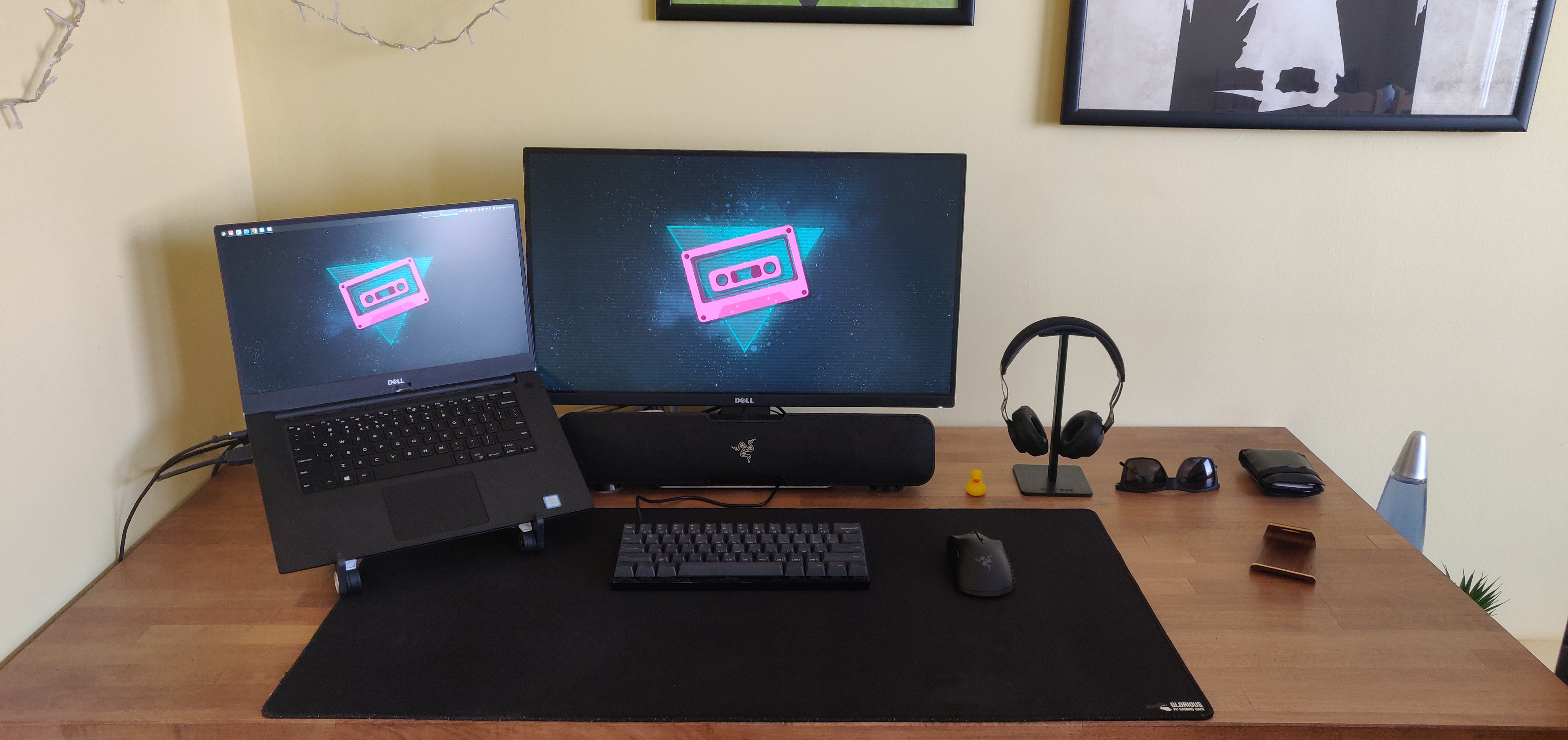 What is your typical day like?
During the pandemic, I get up at 8:00, take a shower, have some coffee and breakfast, exercise a bit, browse Reddit, check my email and get ready for our team call at 9:00. I work until 18:00. I cook almost every day, play video games, watch some tutorials, browse Reddit (again), watch Twitch, hang out with my friends online, watch a movie or a tv show, read a book, play guitar, write some lyrics - I guess there's more, but those are my main things to do. I was born to stay indoors.
How do you stay focused and healthy?
Listening to music while working, rubber duck debugging, doing some exercise, eating regularly and getting to bed at a reasonable hour. I think it is important to keep your spirit up and your blood flowing.
Oh, and sometimes a small power nap helps me restart my brain during the day.
What collaboration and communication tools do you use?
We mostly use Skype, Mail, Trello, Figma, Discord and Google Drive. We are trying some different ones such as ClickUp. I miss using Slack though.
Instant or asynchronous communication?
Both. It depends on whether I want to ask a quick question or have a more structured communication.
Would you change anything in your regular working routine once the pandemic is over?
Well, my routine is by default very different right now. One thing I can say is that I've learned a few new things about myself and found new ways to be more productive and time-efficient.
What is the funniest place where you've had to get your laptop open?
I can't remember having to do that.
No-pants, pajamas or regular clothing?
Comfy socks, sweatpants and a hoodie.
Would you like to add anything else?
Stay safe.
---