Interview with
Simeon Vassilev
3 years ago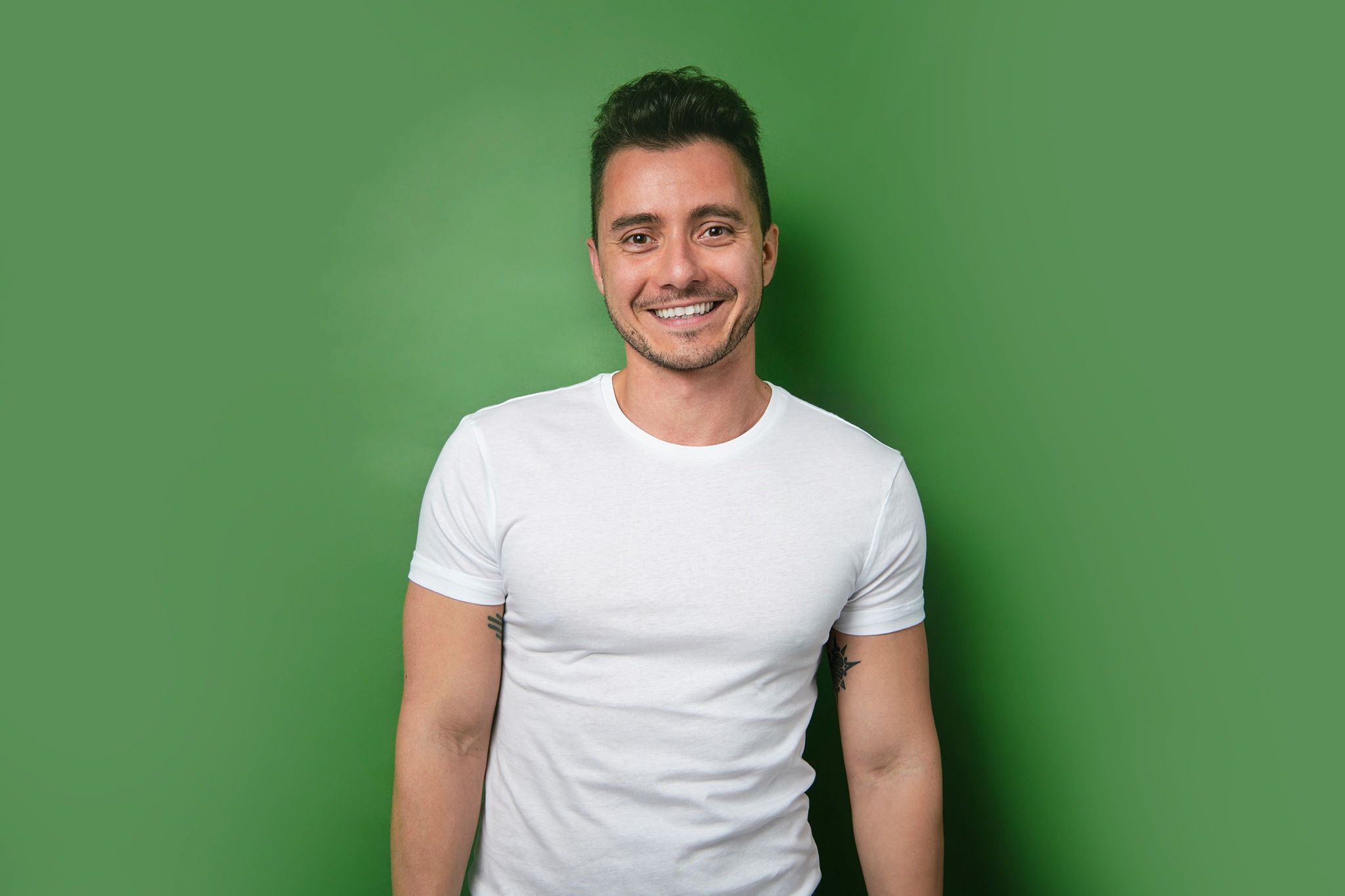 I make a plan for each day which definitely helps a lot
Simeon is the Chairman of GLAS - a non-profit organization, which since 2014 has been trying to create a more equal and just society for LGBTI people in Bulgaria through campaigns, events, and support.
Learn more about GLAS Foundation.
---
A few words about yourself?
Thirsty for journeys full-time activist, art lover, passionate reader, party machine and a perfect host.
Do you usually work remotely or only due to the pandemic?
Only due to the pandemic and I honestly miss my office space and routine.
When did you start and what challenges did you face in the beginning?
I started working from home with the beginning of the declared emergency in the country.
The main challenge up to date is the lack of focus and constant newsfeed update distractions.
What are your pros and cons of remote work?
Cons are the lack of human interaction and physical presence and zoom cannot substitute that making it harder to stick with routines and plans and in general. It's more difficult to focus on.

Pros: I don't have to commute to work, though at the moment I miss that too. The flexibility in task management is also a plus.
What is your workspace setup?
The physical one consists of a desk, chair, laptop and other gadgets, notes, pencils, books, plants and some art pieces around me.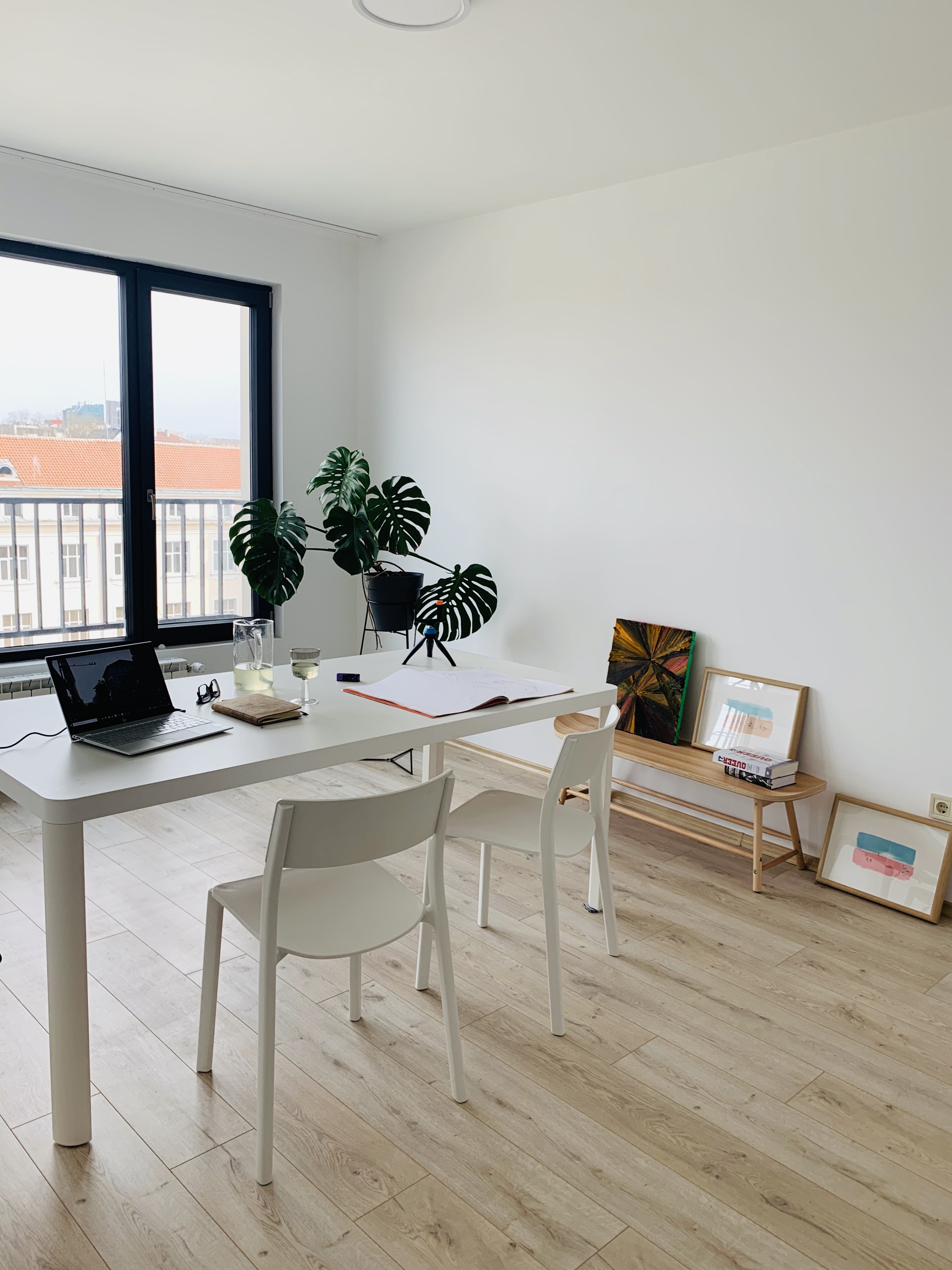 What is your typical day like?
I wake up at 8, breakfast, 10 minutes physical exercise, checking the news and social media. Then I head to the office, work until 2 pm, then some quick lunch and depending on the day - I go grocery shopping to the local market, or have to do some paperwork administration or work out. In the late afternoon reading a book or sticking to the online courses I'm taking at the moment. Dinner with the loved one and Netflix or re-watching some old classics which I somehow never had the time to watch.
How do you stay focused and healthy?
Less social media, a window for checking the news, but not doing it constantly. I make a plan for each day which definitely helps a lot. Not making plans for the days ahead, but just for today. Cause you wake up with different intentions. Physical exercises are crucial, though quite challenging to switch from one mode to another in the only physical space you inhabit.
What collaboration and communication tools do you use?
Zoom, Outlook, Messenger, etc.
Instant or asynchronous communication?
Always instant.
Would you change anything in your regular working routine once the pandemic is over?
I would love to get back to the physical office, but that's going to be when all that change.
What is the funniest place where you've had to get your laptop open?
In bed? Don't think that's funny though :)
No-pants, pajamas or regular clothing?
The best advice I could give - still to dress up for the activity you are about to take. I dress up from pajamas to work attire and only then I open the laptop and start with the tasks. For the home workout, I again change clothes. It changes your brain and it's easier to adjust.
---