Interview with
Violeta Keremidchieva
3 years ago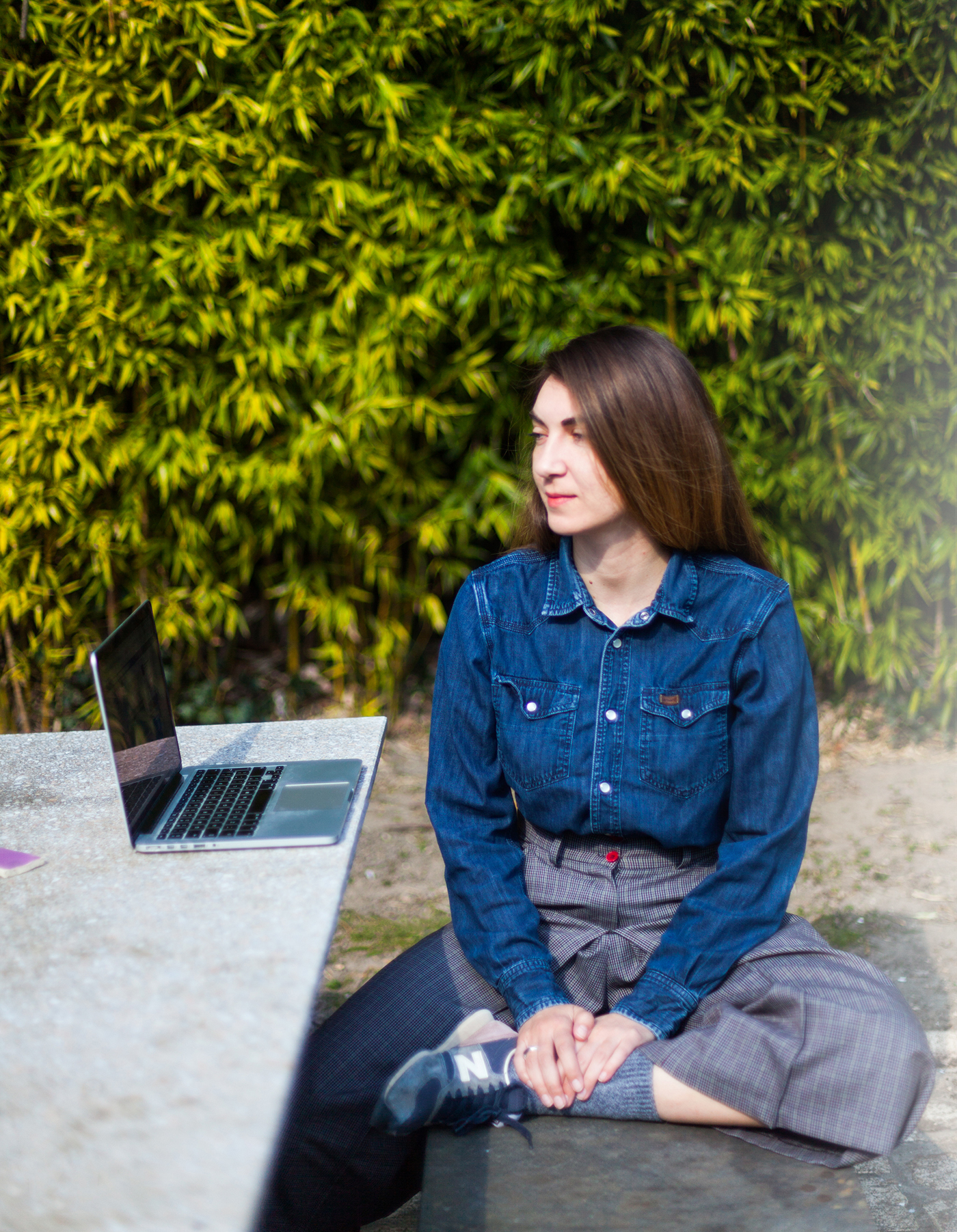 Focus and focus again
Violeta is a communication and brand marketing specialist. The things she focuses on are creative, strategic and long-term brand solutions, brand profiling, and brand positioning with a strong accent on storytelling.
Although she has extensive experience in branding work, currently her main focus is communication and storytelling for NPOs and companies which identify with certain causes. She works equally well with young and established organizations. She is inclined to search for hidden gems in campaigns that most creative communicators find impossible — subjects such as climate change, renewables, energy transition, but also eating disorders prevention.
Most of her clients are middle size companies and she does collaborations with freelancers. She has been an activist since a very early age and she is deeply invested in a lot of causes and nongovernmental organizations she collaborates with.
---
A few words about yourself?
I'm an activist and storyteller with more than 15 years experience in journalism, advertising and social media management. I chose my profession because I wanted — and I still do — to change the world. I believe that communication is the crucial segment which can make ideas a success or failure.
Do you usually work remotely or only due to the pandemic?
Media and advertising are trendsetters in thе field of remote work. I'm grateful that I have always been in remote-friendly organizations which have helped me foster skills such as self-discipline, independence, focus, and self-evaluation.
I'm grateful that I have always been in remote-friendly organizations which have helped me foster skills such as self-discipline, independence, focus, and self-evaluation.
When did you start and what challenges did you face in the beginning?
In retrospect, my main challenge initially was to draw a clear line between my working life and my home life. For a very long period I found eating a proper dinner, engaging in sport or rest to be a waste of time. Therefore I had to reevaluate my habits after my first burnout. Too much focus is not necessarily a good thing, because you sacrifice your creativity in the process. Now I strongly believe that moments when your mind is wandering give you the best ideas. Try meditation if you still can't get rid of work related tasks that occupy your mind.
What are your pros and cons of remote work?
Focus and focus again (: In my experience when I have an important task it's best to do it away from the office. The team can meet, brainstorm and plan beforehand - but the actual writing, budgeting and finalising presentation is a lonely task. However this same focus can be a challenge, because sometimes digging too deep into certain tasks deprives you of the fresh look of an outsider.
What is your workspace setup?
It's nothing special, I think people who work remotely shouldn't make themselves too dependent on certain gear or a specific type of workspace. I have noticed that my natural habitat is in the kitchen, far from the bed, and as close as I can be to the tea pot and the coffee machine. After the first day of a project my tools usually are all over the place — notes, notebooks, papers. I don't like to move them until the project is complete.
I think people who work remotely shouldn't make themselves too dependent on certain gear or a specific type of workspace.
I also have two secrets for improving my focus. Sitting on a chair makes me slightly uncomfortable but gives me the alertness I need. When I eventually lose concentration, all I have to do is to change my workspace. Going from the kitchen to the living room or the bedroom is enough. It immediately improves my performance.
What is your typical day like?
For me the day starts immediately after waking up. I'm more productive and creative in the afternoons and in the evenings, so before noon I make most of my meetings and planning. It gives me the opportunity to prioritise and identify the most urgent tasks and continue when my mind is in its best shape. I love to plan the next day the evening before, which makes me much more prepared.
How do you stay focused and healthy?
I'm perpetually trying to strike the perfect balance and I'm aware of what my general rules are: plan the day from the beginning, outline clear deadlines within the project, and if I'm not focused, take a short walk or exercise, instead of suffering and punishing myself.

Another type of balance is to have periods of high stress and periods of full rest.
No two projects are absolutely alike, sometimes you are in tasks which leave you breathless and the last thing you can do is to question "am I living a balanced life?".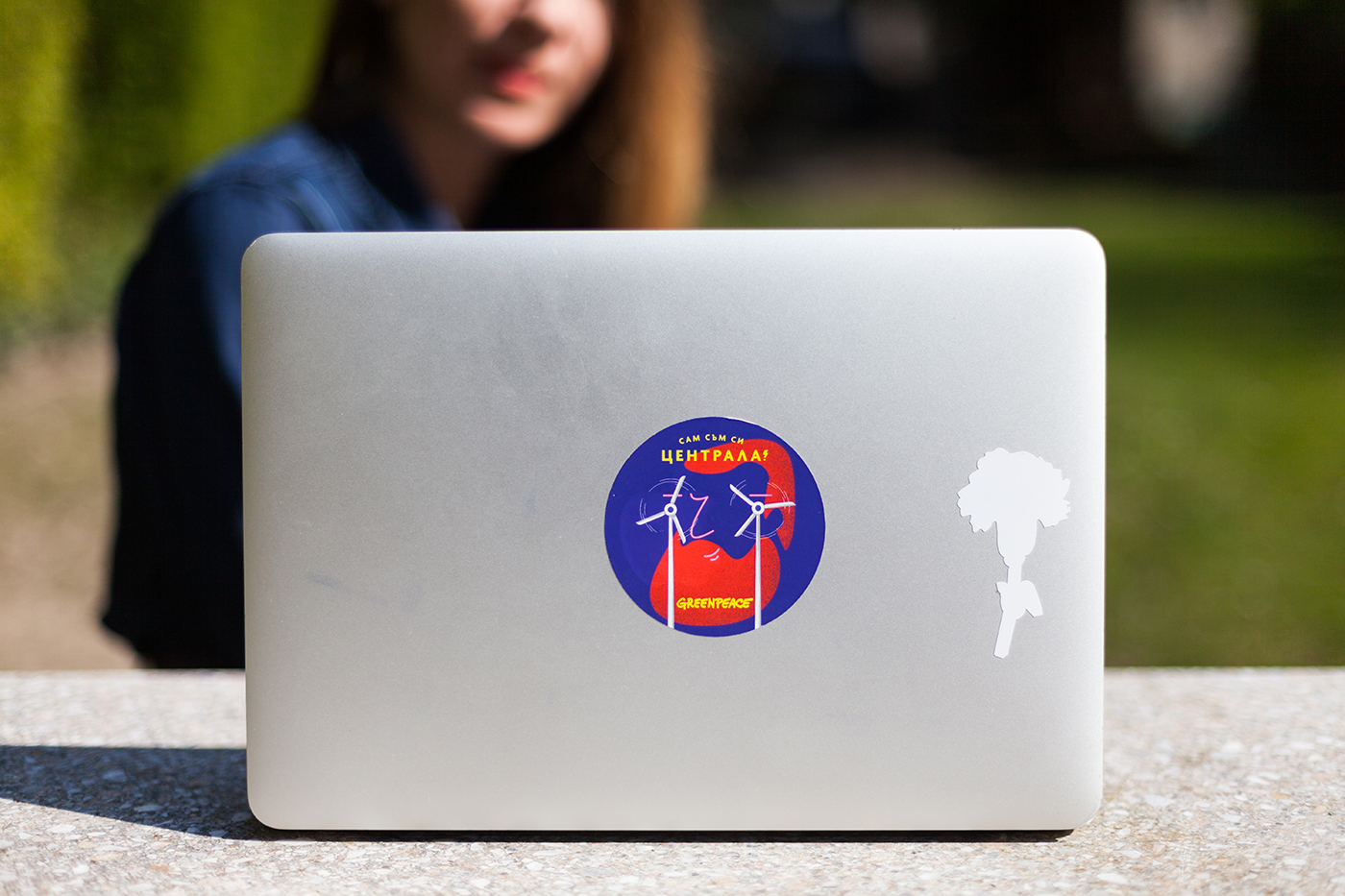 What collaboration and communication tools do you use?
Slack, Trello, G Suite, Zoom, Skype for Business, GoToMeeting and every other tool my clients are already using. Every organization favors different video call apps — currently, I have to use at least five so currently, I'm testing solutions.
Instant or asynchronous communication?
That's a tough one — it depends. The most important thing is to have a clear idea of what you have to do. I have always been an IM type of person. I find calls stressful and intrusive but recently I noticed that an audio call is often quicker and more productive. For brainstorms, I prefer video calls. The problem with emails is that in every organization there are people who turn them into an essay, which is not necessarily a bad thing, but in the heat of the moment I would rather get a short IM, instead of an email.
Would you change anything in your regular working routine once the pandemic is over?
Lockdown makes me even more motivated to include regular open-air exercises in my routine. A month ago I would have been very surprised to say that, but I miss them.
What is the funniest place where you've had to get your laptop open?
Working for one week on board of Greenpeace's ship Rainbow Warrior is the one that comes to mind first. I'm carrying my laptop everywhere so the chances are it's been opened on every single place you can see pictures from on my Instagram.
No-pants, pajamas or regular clothing?
Theoretically, I'm a huge supporter of regular clothing but the truth is I also used to work in my pajamas sometimes. But the current crisis made even some of the biggest supporters of this attire give up in favor of casual or even business working clothes.
Would you like to add anything else?
I think it's unfair to talk at length about remote work without mentioning that being in 3D at the office gives you a huge opportunity to pretend that you're actually doing something. I don't mean it in an unfair way — you are misleading yourself too, not only your employer and colleagues. Remote work is measured only by the work that you complete. I find this more equitable for everyone, but if your client or employer still believes you don't accomplish enough, work tracking apps could be useful.

Although the current situation is not a regular one, remote work has always been an option for startups, creatives and nongovernmental. We all love the fact that remote work gives us a lot of flexibility and freedom — we can work from the seaside, during the hours we are most productive and we can easily handle personal commitments when we have to. The lockdown will bring a bigger change for more conservative companies and make them rethink remote work as a viable opportunity to introduce more flexibility. Also, it's an opportunity for parents, people who are taking care of ill relatives or even people with disabilities to have jobs that can follow their own pace.




---