Interview with
Mihail Duchev
3 years ago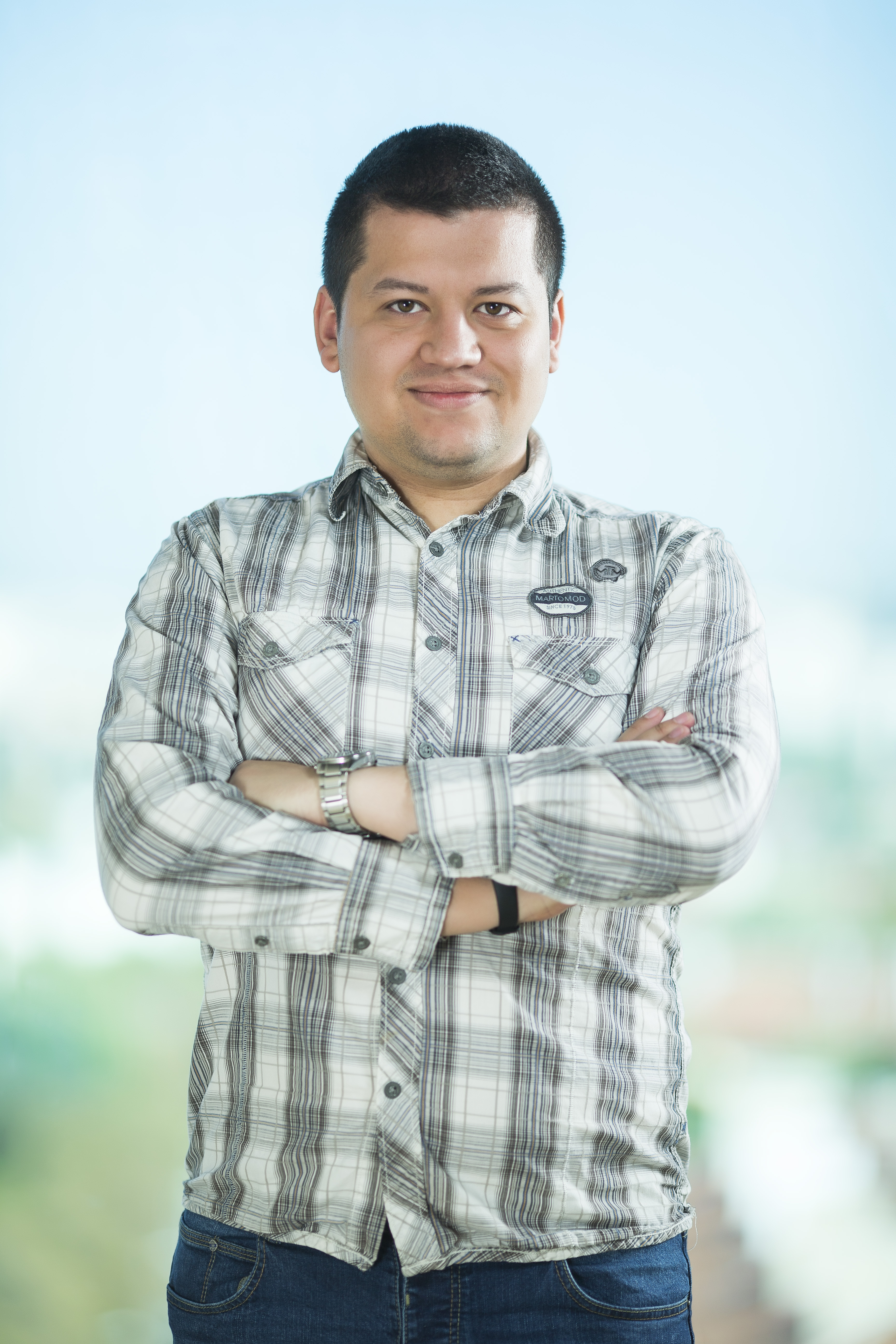 I think that if you are serious enough in your job, working remotely shouldn't be an issue at all
Mihail is a Technical Lead at BGO Software - a Microsoft Gold Partner, Progress Premier Partner, Business Partner of a Fortune 100 Pharmaceutical Corporation and Official Government Supplier for the Health Research Authority of the Department of Health in the United Kingdom.
Learn more about BGO Software.
---
A few words about yourself?
I am 27-year-old guy who likes coding, reading books & watching TV series.
Do you usually work remotely or only due to the pandemic?
Not usually. Occasionally I can find myself working remotely, but for most of the time I am working at our office.
When did you start and what challenges did you face in the beginning?
I have had past remote work experience during my previous job so nothing brand new to me. Initially, it was a bit tough since, in my opinion, it requires some self-discipline. But I think that if you are serious enough in your job, it shouldn't be an issue at all.
What are your pros and cons of remote work?
Pros: I am even more efficient and have done more work than ever since there are no constant distractions from the office environment. Also, no time wasted traveling to the office, stuck in traffic jams, etc.

Cons: Can't say that there are any. I like working remotely and will do it 24/7, if I have the chance. The lack of colleagues and social distancing can be replaced with walks outside or going out with friends.
What is your workspace setup?
A sturdy desk, two 34-inch ultra-wide curved monitors (one above the other), some wireless accessories (mouse, keyboard, headphones), a very comfortable chair and a lot of sunlight.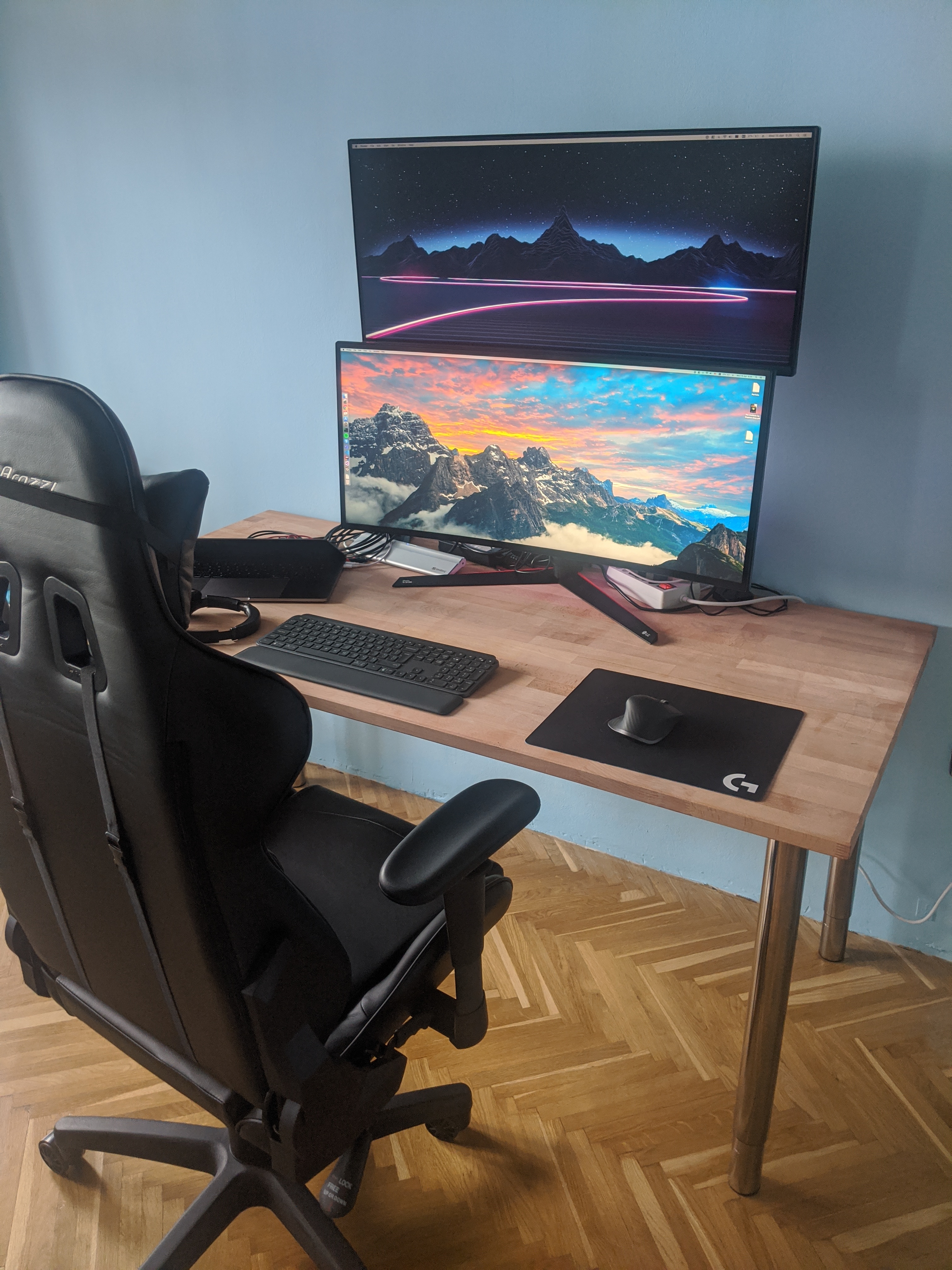 What is your typical day like?
I am making the bed, going to the bathroom to wash my face, having breakfast and start coding. I don't typically take a large lunch break - I only eat at lunch. After work, I either stay at home to watch something or learn something new or go outside with friends.
How do you stay focused and healthy?
Working from home makes me more focused than ever, due to the lack of distractions.
Also, I have more time to shop properly and watch what I eat.
What collaboration and communication tools do you use?
Depending on the client - Teams, Slack, Zoom, Skype, Skype for Business, WhatsApp, and many many more.
Instant or asynchronous communication?
Both. I can't say that one is better than the other. It depends on the situation.
Would you change anything in your regular working routine once the pandemic is over?
Not, if I am concerned.
What is the funniest place where you've had to get your laptop open?
No such place. I value my tech, especially my laptop, and try to take good care of everything that helps me get my job done.
No-pants, pajamas or regular clothing?
No particular outfit. Anything that is comfortable enough will suffice.
---