Interview with
Diana Stoyanova
3 years ago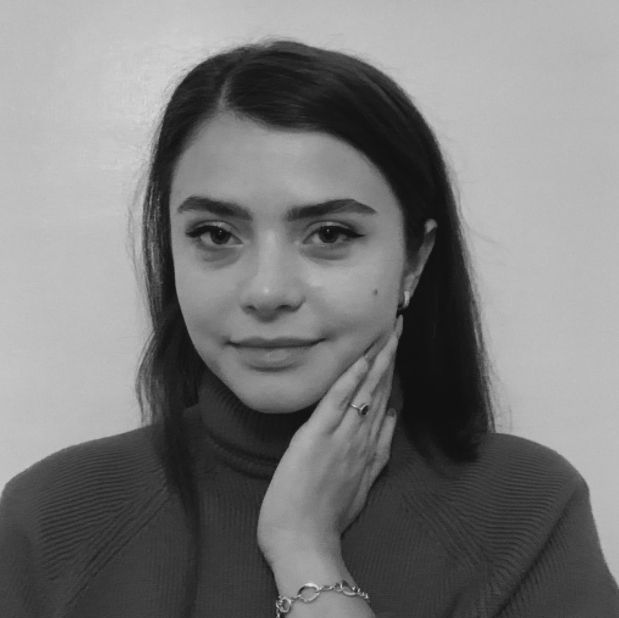 It really came naturally to me to choose when and where I could work
Diana has been an illustrator since 2016 and is experienced with working in various design studios. She has been working remotely, entirely as a freelance illustrator, since 2018 and is usually helping different companies and startups alongside their in-house design teams.
She specializes in creating visuals such as digital illustrations and graphics which are helping companies achieving a more authentic and modern look. She also occasionally delves into editorial illustration and educational graphics.
Explore her work on Dribbble.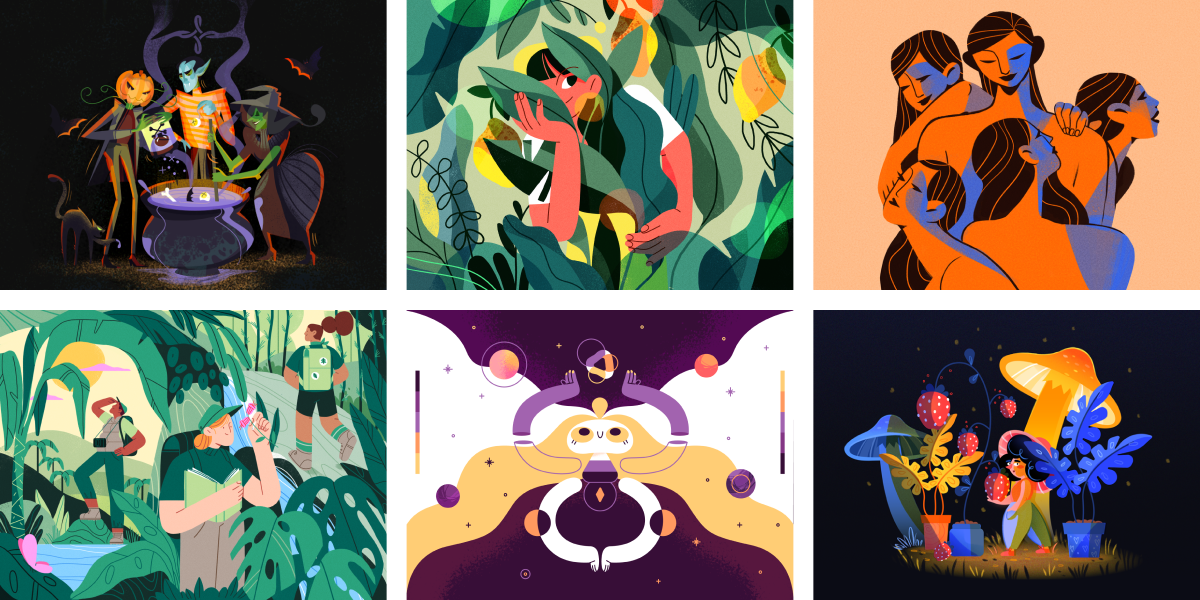 A few words about yourself?
My name is Diana, I'm 24 years old, born in Sofia, raised in Bankya - a small foresty city about 12 kilometers away from the capital. I graduated a language school with decent English and pitiful German. I dropped out of university because I figured that acquiring an art degree is about as pointless as believing in tarot readings. Since I could remember I've been crazy about drawing - people, nature, architecture you name it. I have an ongoing fascination with animated movies and the effort that people put into them. Also I have around 70 plants in the apartment I share with my understanding fiance.
When did you start working remotely and what challenges did you face in the beginning?
I started freelancing in October of 2018 and to be completely honest there is a certain 'aesthetic' that comes up to people's' minds when they daydream of working from home. Sure, being able to sleep late and bake cakes in the afternoon is amazing. But my initial challenges were actually a result of a year-long overworking which I brought onto myself by accepting too many projects at once and as a result, I felt completely drained and unmotivated. This turned out to be the worst burnout I've had in my short history as an illustrator. Even though we created the perfect conditions in our home office, I turned down all potential projects and quit the existing ones.

It has definitely occurred to most people - overeating on a certain type of food as kids and feeling completely repulsed of it into their adulthood. Well, I felt like I've had too much of the same type of projects like I reached a level of success that was enough for me and I really didn't have the drive to go on doing this and even the most 'zen' of spaces couldn't help.I'm at a point in my freelancing career where I feel like I have nothing to prove to anybody but myself.

Feeling indifferent due to burnout is the scariest thing that has happened to me and I'm trying really hard to bring sense back into my work. Picking the projects that above all bring me joy and meaning is way more fulfilling than that big paycheck or your design renume.

My advice for illustrators who start working from home now is to try to reshape their expectations into smaller chunks, prioritize what makes them feel good and above all take care of their mental health.
What are your pros and cons of remote work?
Surely working on your own terms and at your own pace is a great plus of being a freelancer and working remotely makes you rethink the value of time. It was hard for me to imagine working 9 to 5 in an office from the get-go, so it really came naturally to me to choose when and where I could work. Being flexible timewise meant that I could have time to work, attend an Italian language course, also have a workout and cook a three-course meal for dinner.
What is your workspace setup?
I work on a Macbook Pro laptop, a Wacom tablet and a really unergonomic Magic mouse that makes my hand hurt. I also have an iPad Pro but I only draw on it while traveling since the screen is too glidy which might sound weird but some illustrators there might understand the struggle of a too polished drawing surface.

What is your typical day like?
Pre-quarantine my office co-worker/fiance and I used to have breakfast in the morning and then if we're adventurous enough go for a walk around the neighbourhood. After that we focused on work up until 6PM or 7PM we either went to the gym or went out for another walk to meet up with friends. Working from home really intensifies your introvertness if your a diagnosed introvert and if you don't do anything about that.
Luckily not much has changed in our lifestyle since the virus quarantine, since we're already used to staying at home for the most of our time.
How do you stay focused and healthy?
Since my aforementioned burnout, I have a very clear motivational recipe - I ask myself what I could do if not for this, I usually tell myself that I'm being ungrateful for what I have and literally physically make myself sit back and finish my work. I try to remind myself that I'm here because of my hard work and it would be a shame if I let myself down. When it comes to staying focused I advise listening to a podcast if your work is primarily manual. Or giving yourself challenges and rewards like working for a defined period of time and then rewarding yourself with watching a Youtube video or getting up and going out for a short walk.
Staying healthy is all about the persistent habits you build, you might tell yourself that now that you've gone 'remote' you'll do home exercises every day. In most cases, we get too comfortable in our own homes, so I recommend going to the gym or for a run in the park. Having in mind the current situation I should definitely advise against doing the previous sentence.
What collaboration and communication tools do you use?
I use Slack and I really don't know why people try to reinvent the wheel when I really think Slack is the ultimate team work platform.
Instant or asynchronous communication?
As an introvert instant calls terrify me, as a professional they are definitely necessary, but when it comes to preference I like using chats since it's a quicker and painless procedure.
Would you change anything in your regular working routine once the pandemic is over?
A definite change would be going out and working from coffices in the first couple of weeks until I recalibrate my normal self and get back to working from home.
What is the funniest place where you've had to get your laptop open?
Usually, if I'm somewhere cool I don't bring my laptop. I enjoy the "coolness" of the place as it is.
No-pants, pajamas or regular clothing?
Dressing up is a must for a productive day, I even do my hair and makeup to feel like I'm a part of a society and not a wondering disoriented artist.
Would you like to add anything else?
Yes! Definitely take up a hobby, while working from home. There's a wide spectrum of things that everybody could learn at home - like a new language course, taking care of a plant, delving into an unknown science or even dancing if your down floor neighbors are open-minded enough.




---