Interview with
Stefan Vladimirov
1 year ago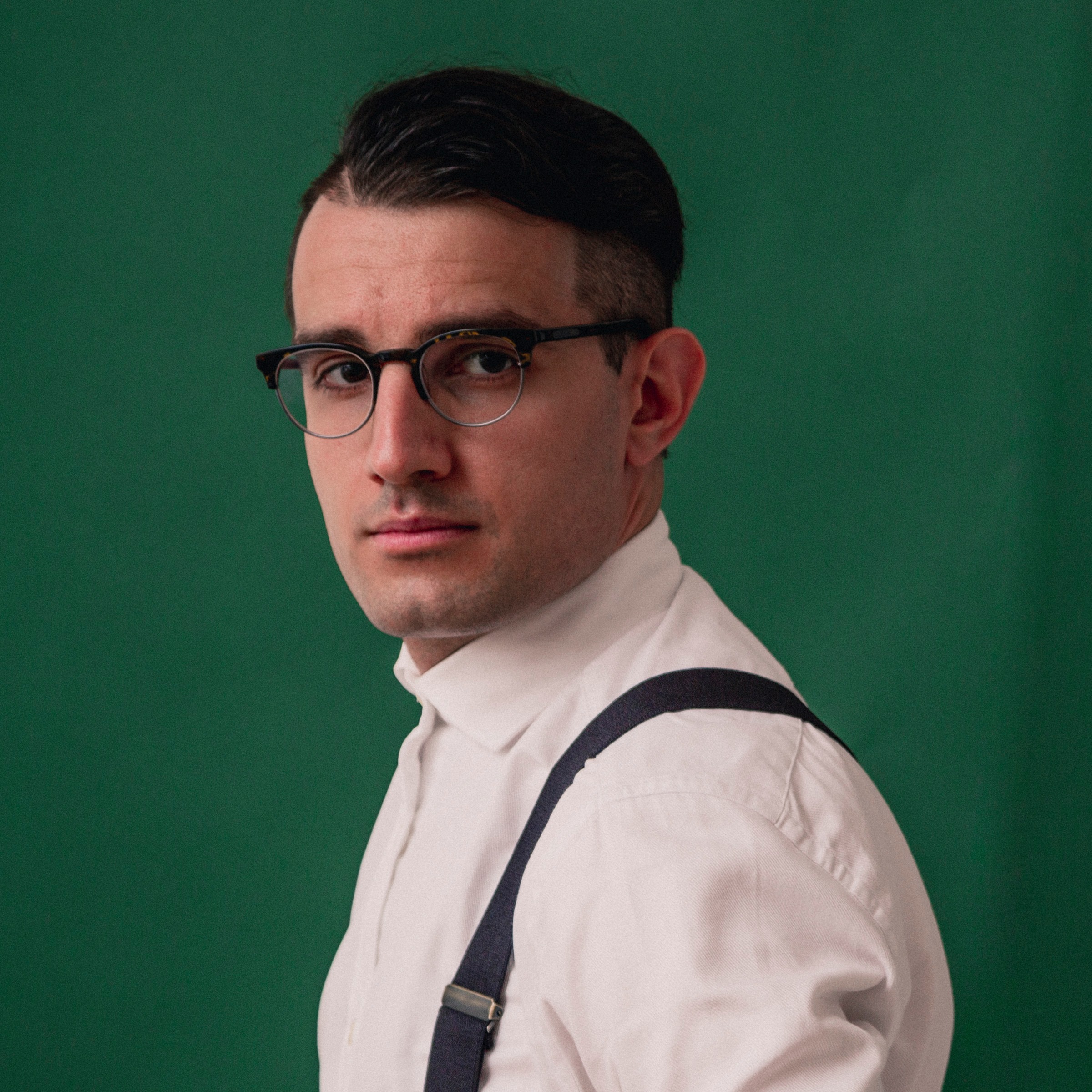 If I just sit down to work without putting goals for the day I soon start to feel overwhelmed by ideas and get easily distracted
Stefan works as a Brand and Product Manager at monolig - a small Brand Strategy studio with offices in Denmark and Bulgaria that help clients improve their business through design.
He leads and executes brand-related projects being the creative brain behind them.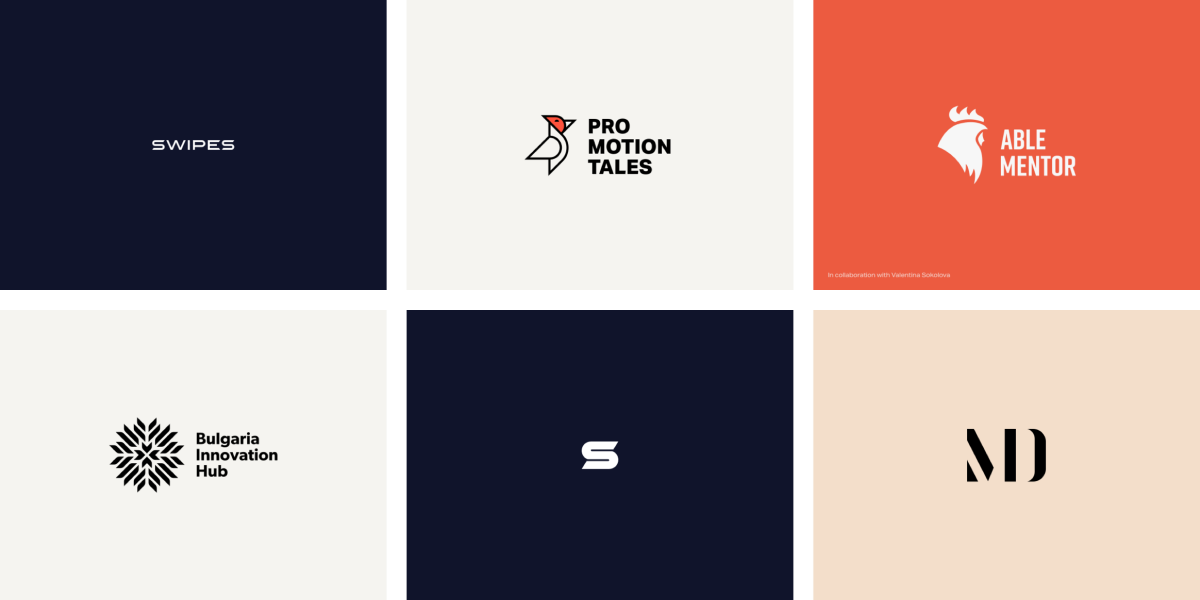 A few words about yourself?
My name's Stefan and I am a Creative Director and together with my partner Yana we run a small Brand Strategy studio called monolig.
Do you usually work remotely or only due to the pandemic?
My partner is based in Aarhus, Denmark and we work with clients from Europe and the States. So by default, our work has been remote.
When did you start and what challenges did you face in the beginning?
We have been remote from the very start. We have worked together for many years before opening the studio, so we haven't really faced any challenges.
What are your pros and cons of remote work?
I am not an early riser and my morning routine is sacred. So not rushing to get to an office is ideal for me.
However working on site has its benefits, namely the serendipitous interactions that lead to good ideas.
Other than that video calls, chat and emails are an ideal substitute to meetings.
What is your workspace setup?
I love my home office. It's a small studio on the second floor of my apartment. I have my Mac Mini + Thunderbolt Display and I am surrounded by design and history books. It's my creative nook.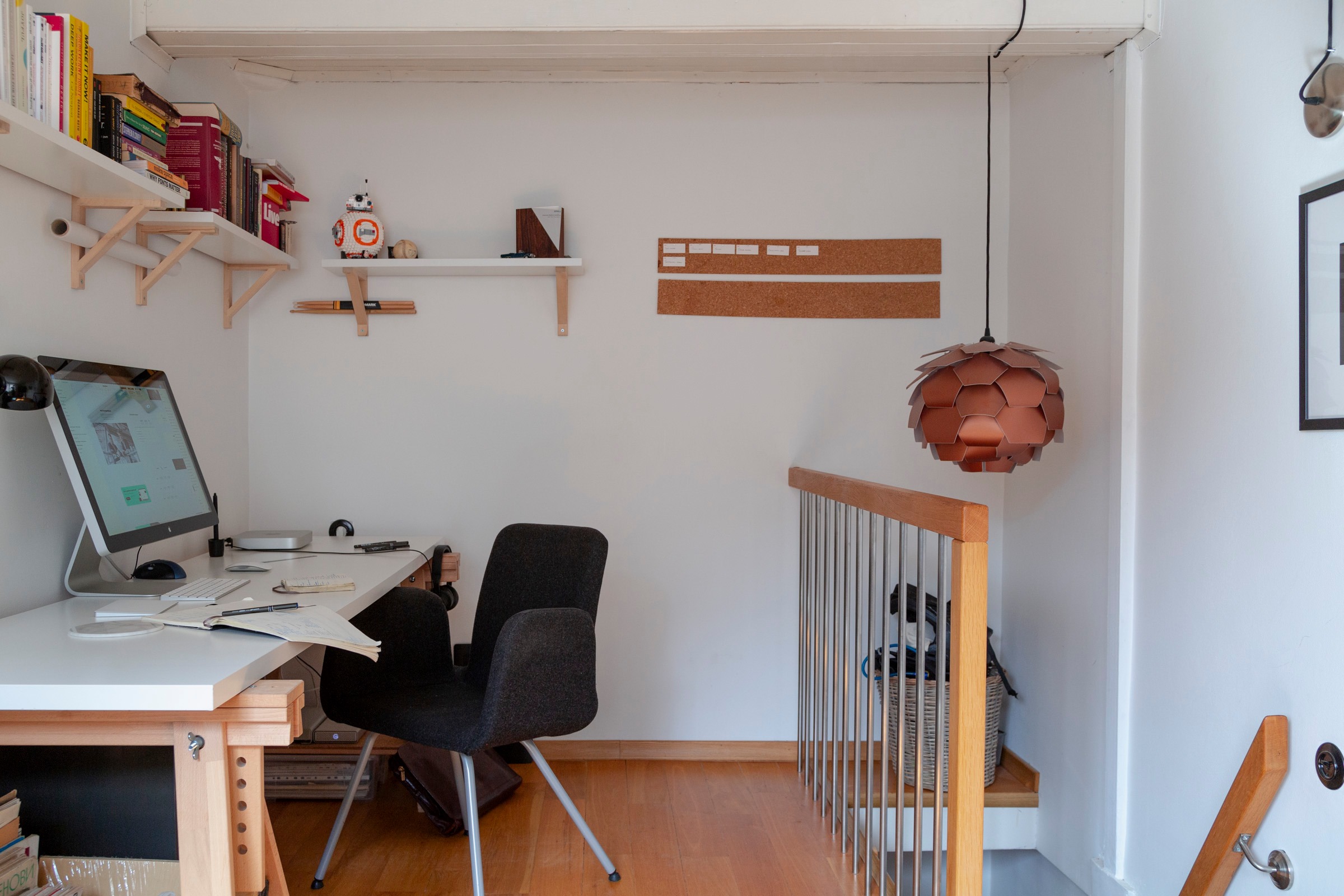 What is your typical day like?
I get up around 9:00 and have a slow start with a shower and breakfast. I iron my shirt and get dressed. Even though I work from home I suit up every morning. I check my coms and sketch a list of goals I want to complete during the day. I try to work in concentration, however, during breaks I keep an eye on my mail and slack for anything that might require immediate attention. I shut down work around 18:00
How do you stay focused and healthy?
By setting clear, achievable expectations for the week and day. If I just sit down to work without putting goals for the day I soon start to feel overwhelmed by ideas and get easily distracted.
What collaboration and communication tools do you use?
Just with the team? Apple Messages, Notes, Email, Figma, Dropbox.
Instant or asynchronous communication?
Each one has its pros and cons. We use all for different purposes.
Would you change anything in your regular working routine once the pandemic is over?
It will be the same.
What is the funniest place where you've had to get your laptop open?
Oh man if I could do it now I would just drop everything and take my mountain bike and go to a bike park in the Austrian Alps. No work. Only shreddin.
No-pants, pajamas or regular clothing?
My full formal work attire.

---