Interview with
Pancho Daskalov
3 years ago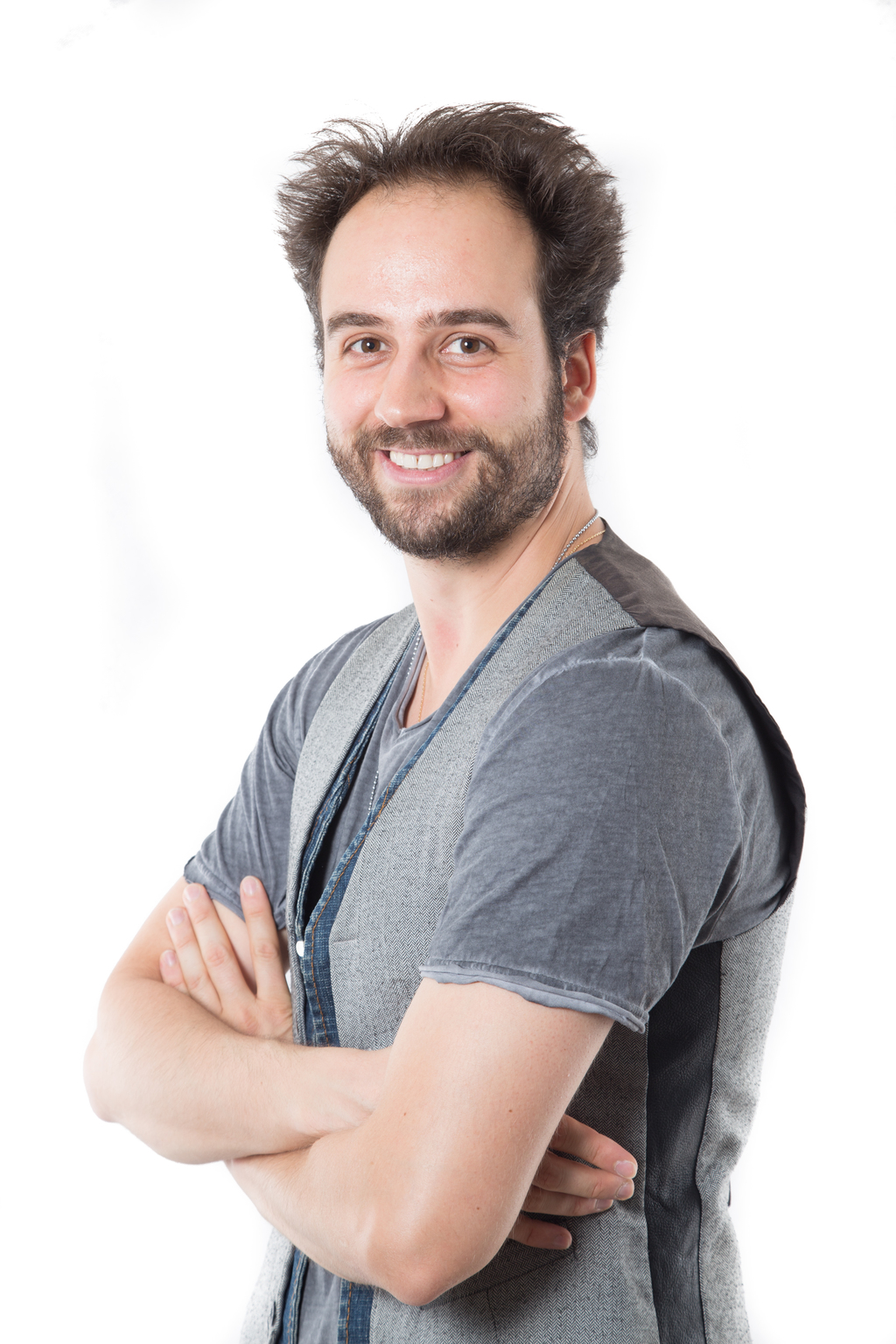 The ability to work from home adds a lot of fluidity in terms of how you organize your daily agenda and allows you to reduce time spent in traffic on your way to work
Pancho is a DevOps engineer who uses automation extensively to design, configure, manage, and monitor systems in support of product development teams. He works for VIU Eyewear - a company that makes prescription lenses and sunglasses that fuse timeless aesthetics with innovative technology.
Learn more about VIU Eyewear. A few words about yourself?
I am a DevOps Engineer who designs and architects operational solutions with the specific goal of increasing the standardization, automation, repeatability, cost-efficiency, and consistency of operational tasks. Aside from my daily work cycle, I do freelance work as a UI/UX Designer (#passion+purpose) consulting clients on how to create concepts and designs of digital products and services.
Do you usually work remotely or only due to the pandemic?
I usually work with remote teams spanning across Switzerland, Serbia, Austria, and being on-site and present within the office is not required. However, as I thrive on office dynamics and live interactions with my colleagues I am at the office every day leveraging each moment to the fullest.
When did you start and what challenges did you face in the beginning?
By the end of February, we were all asked to stay at home just before the virus outbreak took Europe by storm. In the beginning, being at home felt a bit different due to the more casual setting and flexibility to organize yourself. Over time, though the feeling of being at home started to settle in and felt natural to conduct my daily work.
What are your pros and cons of remote work?
The ability to work from home adds a lot of fluidity in terms of how you organize your daily agenda and allows you to reduce time spent in traffic on your way to work. Having that said, being present at the office and surrounded by your colleagues can act as a mental boost seeing everyone focused on excelling at their task which in return inspires you to do the same.
What is your workspace setup?
Simple yet elegant which yields productive and well-structured work - one laptop, one additional display, and one thinking & creative brain.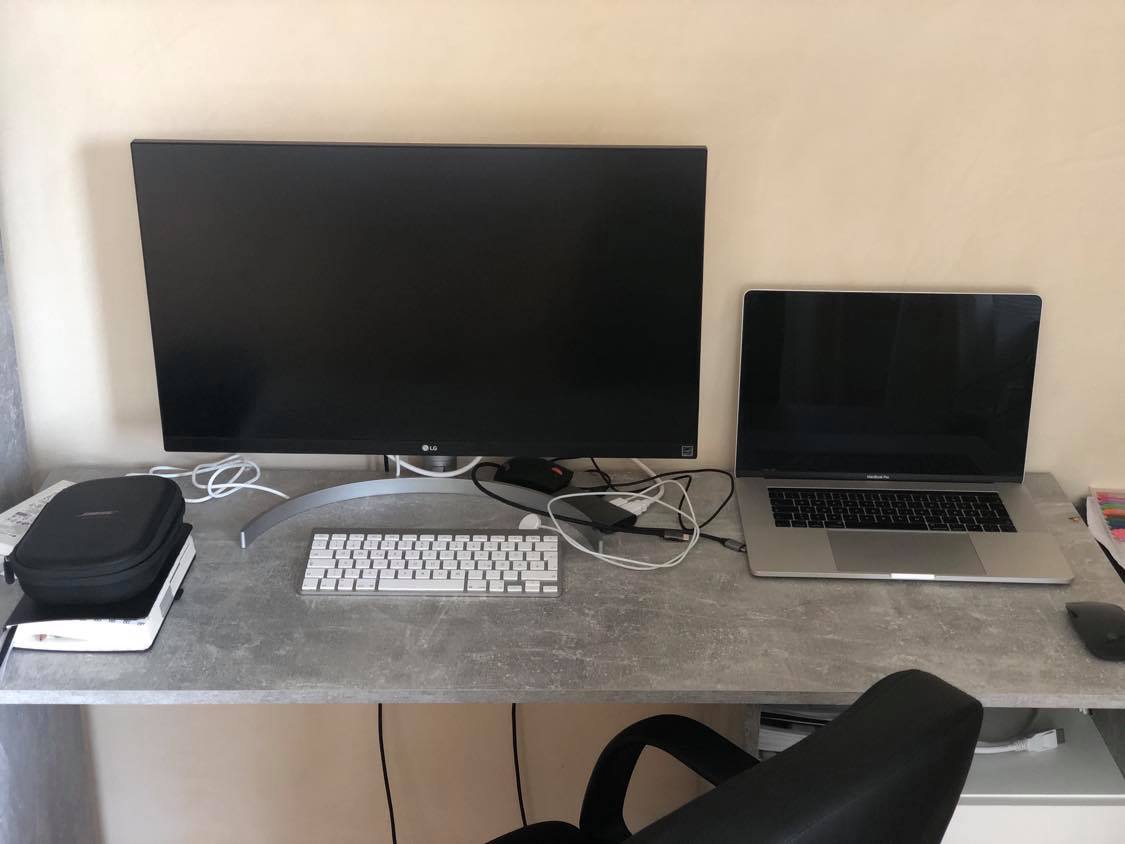 What is your typical day like?
I wake up at 6:59 a.m. (weird but true) every day and make up my bed to kick the day off on a positive note with 1st task already accomplished (a great book by Admiral William H. McRaven - "Make your Bed"). From then on it's a natural rhythm of flow - breakfast, journal, get stuff done, planning, getting dressed, and priming for the day ahead.
How do you stay focused and healthy?
Before lunch I do my calisthenics work out (#obsession) for about 40-45mins which involves a series of high-intensity interval training. This helps me to get energized and get through the midday slump due to strain from morning activity. Listening to Binaural Beats (an emerging form of sound wave therapy) allows me to treat anxiety, stress, and put myself in a calm mental state.
What collaboration and communication tools do you use?
Slack, Zoom, GSuite.
Instant or asynchronous communication?
It varies depending on what we are working on and the priority which is being assigned to a task/project. Urgent cases are being tackled immediately and the feedback loop is shortened by providing insights for quicker resolution. The huge body of works is usually broken down into management pieces and instant communication is not needed, however, regular status updates help to keep everyone on track.
Would you change anything in your regular working routine once the pandemic is over?
Yes, I will undoubtedly get back to the office.
Being in an office environment stimulates social interaction and gives birth to new ideas, new perspectives, and last but not least - it's much more fun to be around like-minded people.
What is the funniest place where you've had to get your laptop open?
In a healthy store (eating protein bar), where I got surprised by familiar faces (my friends) as I was trying to finish my last bite and got insanely hungry for another one.
No-pants, pajamas or regular clothing?
Regular clothing allows me to put myself in the right frame of mind and be as diligent on my work as I would be if I were at the office.
---