Interview with
Mira Miroslavova
3 years ago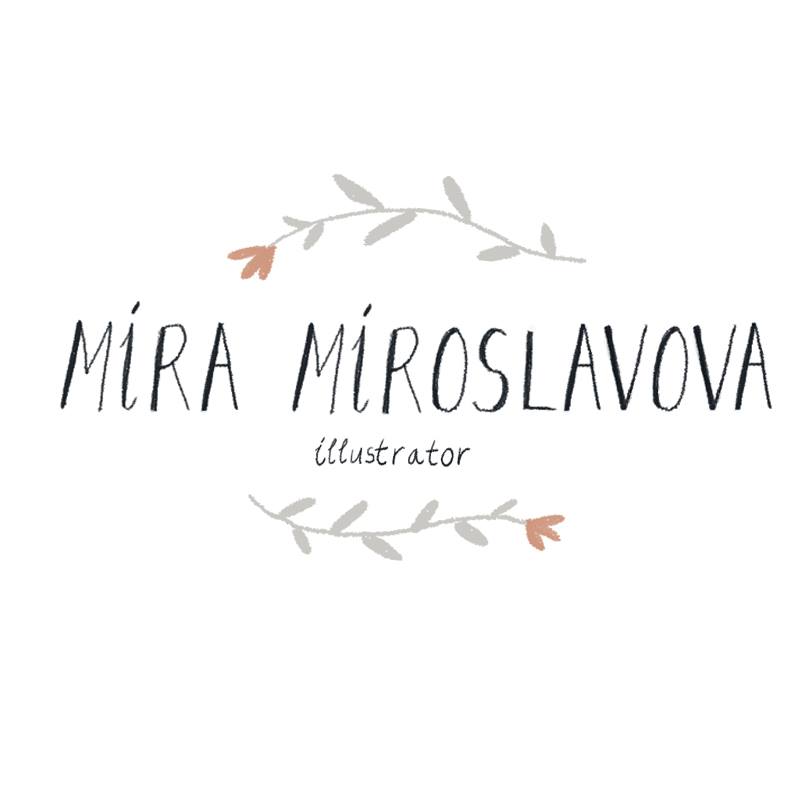 If you have a lot of discipline, or if you work on it - working remotely can be a lot of fun.
Mira is an illustrator working mainly on children's books but she also takes on projects for book covers, editorials and so on. She works with publishing agencies, magazines, and independent authors and creators.
Explore her portfolio on Behance.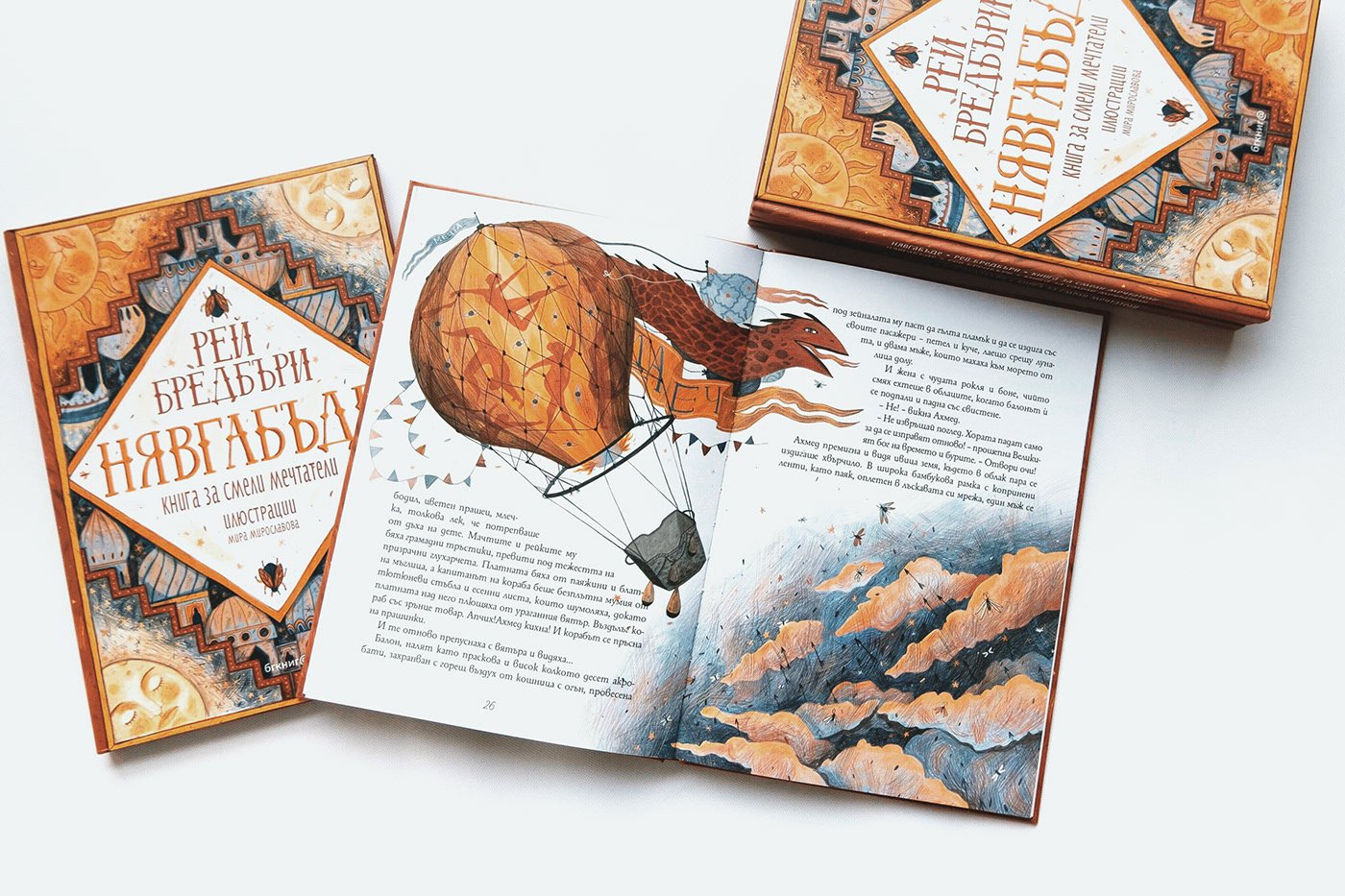 A few words about yourself?
My name is Mira and I am an illustrator based in Sofia, Bulgaria. I have years of experience in visual arts but my main career focus and path are children's books.
Do you usually work remotely or only due to the pandemic?
I do enjoy working in a team when I have the chance. But ever since I started working as an illustrator I have worked mostly remotely.
When did you start and what challenges did you face in the beginning?
There is always the issue with concentration. A lot is happening at home, people and pets are walking around, making a lot of noise, the floor needs to be vacuumed and the dishes are three days old in the sink. So I had to put a lot of effort to focus and to not get sucked into doing chores.
What are your pros and cons of remote work?
I will start with the cons so I can gradually lift your spirits!

The cons of doing remote work is, as I said, getting out of focus easily. Not going out of the house for days (excluding the shopping for snacks) is an issue as well. You can get out of shape and lose track of time even, sometimes. Walking to work, cycling or anything that adds variety to your workday is good. Sometimes you have no idea if you work from home or if you live at work.
The pros are that you can always figure a working schedule for yourself! I prefer to work at night so my schedule is not really common. But it is best for me - so I have figured out from all these years. You can always cook something for yourself and not have to wait in line or order and wait for food for too long. It helps you develop your cooking skills!

And opposite to what I said as a con - sometimes it can help you focus. Depending on your work but some people have to work in open spaces and hate a lot of noises while they work (like me for example). I prefer to keep things quiet and in order when working.

You can spend time with your family when you like and not just at night when you are tired after work. You can do yoga and exercise whenever you want - as long as you complete your work on time!
So what I am saying is that - if you have a lot of discipline, or if you work on it - working remotely can be a lot of fun.
What is your workspace setup?
I like to keep my desk clean as much as possible. So there can be space only for my laptop, tablet, pencils, and paper. Sometimes it could get messy in the heat of the moment!

But it is a must. Keeping a neat workspace is extremely important for keeping a neat mind while working.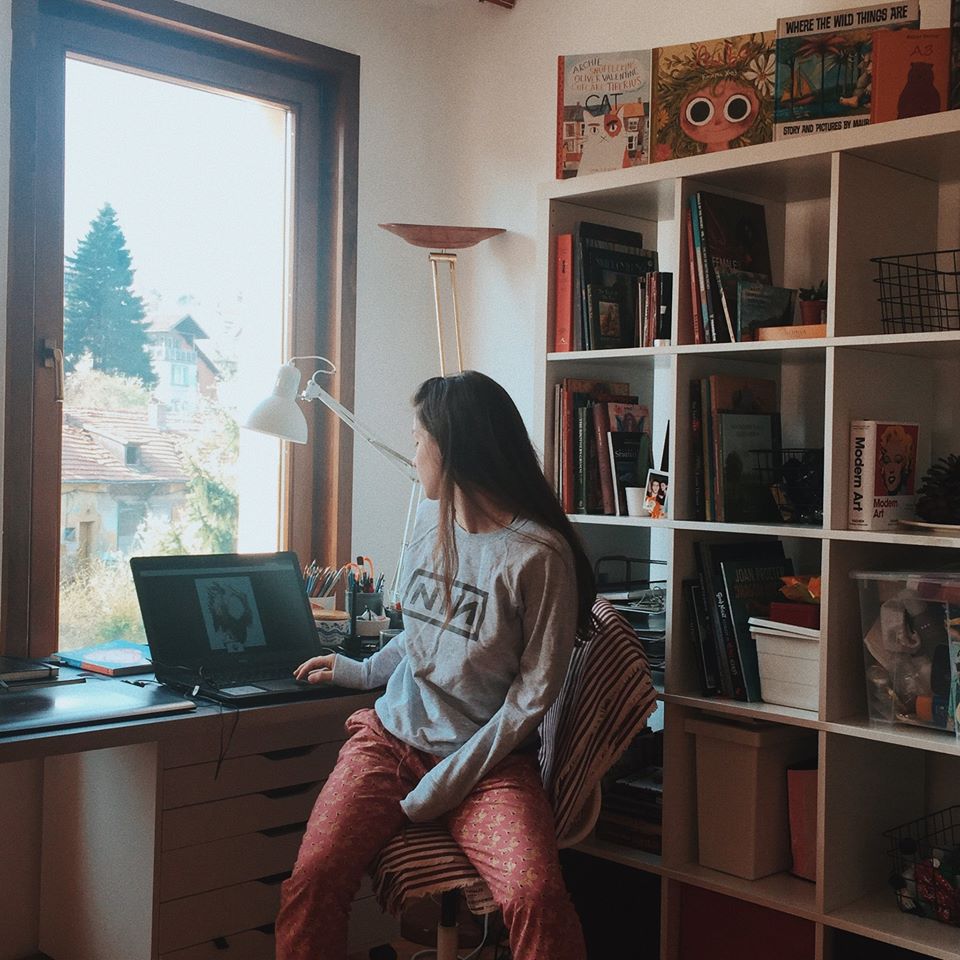 What is your typical day like?
I get up in the morning, do my routines, do my chores and in the afternoon I begin work.
And I work until late in the evening.
How do you stay focused and healthy?
Establish the work hours for yourself and with your family. They need to know when you are working so you wont be disturbed. Dress up as if you are going to work and just keep yourself neat and your workspace neat. I always imagine my deadline coming sooner than it is - that helps me a lot!

During the pandemic, I realized how important it is for us to do something good for ourselves. We don't get it but often, before the whole pandemic situation, we used to neglect our needs, we used to focus on work, on family and friends and what they need. But now when I spend more time at home I realize that I need to keep myself calm and collected to go through everything that follows. So I take longer showers, I watch movies that I like, I eat what I like, I exercise and I write in my journal. I try to eat healthy foods but the occasional pack of gummy bears is a must. Keeps me happy!
What collaboration and communication tools do you use?
I find that Skype, Slack and just Gmail works best for me.
Instant or asynchronous communication?
Both are fine as long as we don't interrupt someone's working process.
Would you change anything in your regular working routine once the pandemic is over?
I would get back to meeting up with the people I work with in person and take longer walks definitely. I won't forget to take care of myself and my mental health. And also to appreciate a lot of things more. The things that will change have little to do with my working routine.
What is the funniest place where you've had to get your laptop open?
I hate risking my tech! So the scariest place (because that is definitely not funny thing for me) would be the kitchen while preparing food!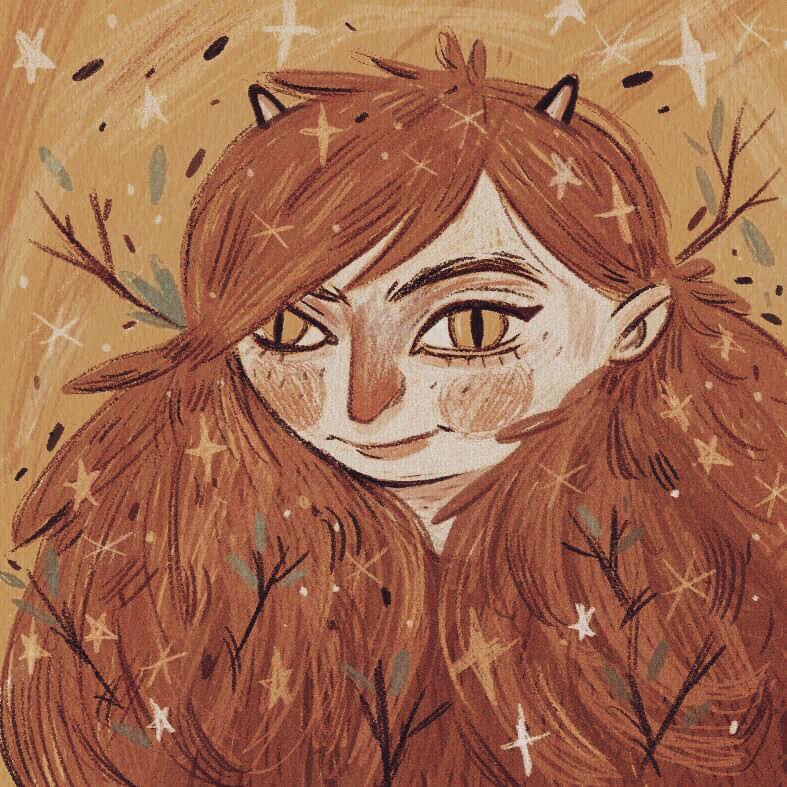 No-pants, pajamas or regular clothing?
Regular clothing while working! Pajamas while not working! (Okay, sometimes when working as well but only when its super urgent.)
Would you like to add anything else?
What we are experiencing is going to have an effect on a lot of things. Our personal lives, our work, the economy, the entire world would be shaken up. It is important that we stay safe. It is important that we try to not give into our emotions and that we keep an open mind about everything. Everything we do and everything we are told.

If we stay focused on work - that is the best way to establish good mental health, of course. But also appreciate what you have the chance to get out of this. More time with the people you love, more YOU time and a lot of time to think. That can also have an effect on the way you are feeling overall. And you could benefit a lot from it in the long term.
---